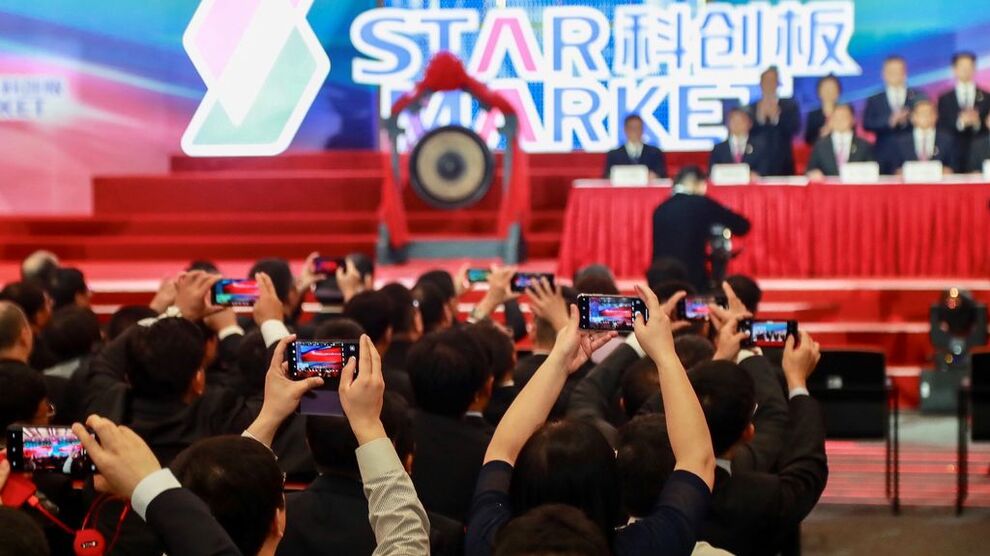 Among the shareholders, there was a great deal of interest when trading began on Monday, which is to be a new Chinese competitor to the US Stock Exchange NASDAQ.
The new Shanghai Stock Exchange was named the "Innovation Committee in Science and Technology" or in the short form of "Star Market".
Stocks of 25 companies that have so far included in Star Market have risen by at least 100 percent, according to CNN.
Most of all, Anji Microelectronics technology, which produces semiconductor technology, grew by more than 500 percent early in the trade. According to Reuters, shares have been exposed to automatic shutdown trading several times.
China also tried to establish Nasdaq's rivals in 2009 and 2013, but these trials were unsuccessful, especially due to limited sales and high-quality companies, CNN quoted CNN.
He can lure giants back
By easing the list of start-up companies and simplifying rules for technology companies, Beijing hopes to attract big companies like Alibaba and Tencent to China instead of overseas, CNN writes.
"I believe that leading Chinese technology companies will return for better value estimation and desired regulations," said Hao Hong of Bocom International.
In addition to Alibaba and Tencent, Chinese technology companies such as Baidu, Xiaomi and JD.com were also included in Hong Kong and New York markets and collected money instead of their home country.
Similar to the Nasdaq
According to CNBC, the new technology trading company in Shanghai will be similar to that of the Nasdaq US Stock Exchange, and now it is possible to list even companies that have not yet earned a profit.
The market also has an American stock quotation system, which gives companies and investors greater control over the prices and time of listing.
Reuters notes that this is perhaps the most ambitious attempt by China to reform the markets so far.
"It also encouraged Beijing's ambition to become technologically independent, as an extended trade war with Washington was hit by Chinese technology companies," the agency writes.
The commercial war has already gone outside Huawei, a Chinese telecommunications equipment provider. The United States has banned public bodies from entering into a deal with this company, and also claimed that other countries should forbid Huawei.
Strategically important
As part of the "Made in China 2025" strategy, China has major plans for strategically important sectors such as IT, smart industrial production, aviation industry, new materials, renewable energy and biotechnology.
Reducing its own stock market fluctuations and attracting large international corporations will help China achieve its goals.
When the number of companies in the Star market is raised to 30, the Shanghai Stock Exchange is also planning to launch a Star Securities index.
Source link