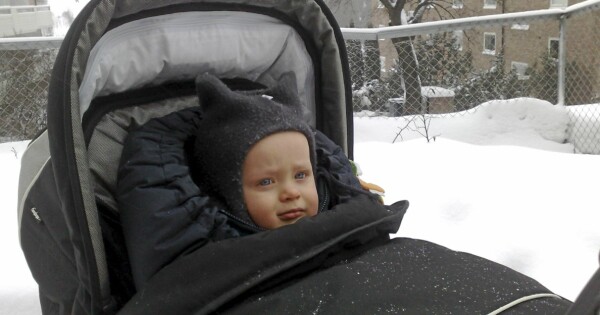 Now that the temperature has crept in large parts of the country, many parents are wondering to what extent young children can sleep outside in cold weather.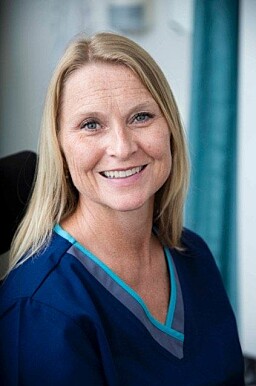 Because where does the limit actually go when a child gets too cold to nap in a stroller?
Popular among sleeping outdoors
– It is generally said that minus 10 degrees is a kind of limit and children should not be outside when it is colder than that. It should also be considered if there is wind and high humidity because the temperature will be colder then.
This is what general practitioner, author and specialist in general medicine Kari Løvendahl Mogstad says.
He says it is popular in Norway to put children to sleep in prams.
– I myself have five children who slept outside in all kinds of weather and have good experiences with children who slept well when they were warm in a stroller. Also in winter, Mogstad says.
He adds that there are still no clear research results on whether you really sleep better outside than inside.
"But as long as you take the precautions you need, I think that's good and good for most people," she says.
Important with clothes
As young children are more sensitive to cold air, frostbite and respiratory infections can occur if the child and stroller are not well enough protected from the weather and wind.
The Asthma and Allergy Association (NAAF) writes on its website.
Mogstad can tell you about some important precautions you should take when children sleep outside in the winter cold.
– It is important that they have a warm surface, a good bag with a stroller, and that they are well covered and protected from the weather and wind. As for the clothes, it is wool that refers to the bottom itself. A good, soft woolen body, for example, says the doctor.
He further recalls that not all babies can tolerate or should have wool, including children with atopic eczema.
– Then you should have good and soft underwear made of cotton or bamboo. You usually have a layer on it before you put on a suit or outerwear that is windproof, she says.
Furthermore, Mogstad says the hands, feet and noses of young children are also important to keep in mind.
– Wear gloves, preferably a Finnish hood or a good hat, as well as warm shoes or socks. When it comes to facial skin, some may need a little greasy cream to protect bare skin, she says.
Children with asthma are more vulnerable
If your child has asthma, there may be good reasons to consider sleeping conditions outdoors to a greater extent.
– Those who have asthma struggle with their airways and are more sensitive to temperature changes, among other things, says the doctor.
He says that then it will be important to take care of the child regularly when he should only lie in the stroller.
– Some people may experience respiratory irritation and difficulty breathing when it is cold outside. Therefore, it is very important to look at the conditions, she continues.
Also read: Frostbite can have serious consequences
He sleeps outside under supervision
And in many kindergartens it is a common practice for children to sleep outside in the winter, with reservations regarding time and temperature.
– When the temperature is below minus 10, we let the children sleep in their prams.
This is what the administration of the Idrettsparken kindergarten in Sørumsand, Natalia Alfarnes, says.
He further says that at the same time there are parents who want their children to still sleep outside.
– Then, in cooperation with the parents, we let the children sleep outside with good supervision where we closely monitor the child's body temperature, she explains.
The recommendations of the Norwegian Kindergarten Health Administration support this.
On their website, they write that the rules for the time when children can sleep and play outside must be prepared in agreement with the parents, and that the prerequisite is weather protection and staff supervision.
He can check the pit
Mogstad confirms the importance of regular check-ups of the child.
– This is very important. It could also be that you have dressed the child too much and that he is sweating and getting hot, she says.
He says it might be a good idea to check the pit on his neck to assess if the child is sweating or has a nice temperature.
"In this regard, I also want to remind you that you need to remember to undress your child when you come outside on a cold winter day and, for example, to the mall," she concludes.
This case was first published on January 11, 2021, and last updated on January 12, 2021