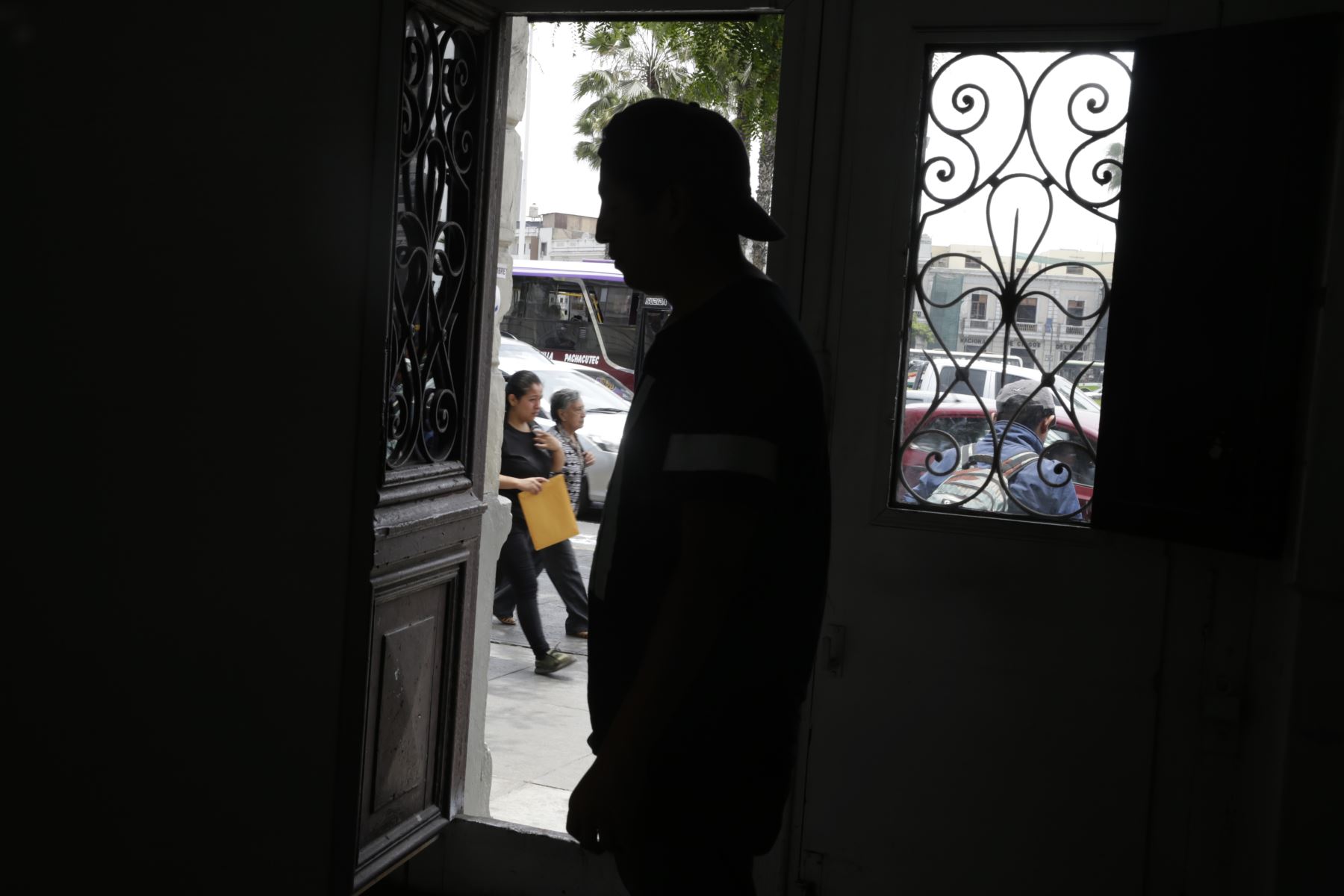 HIV is no longer synonymous with death until the patient gets timely therapy. Proof of this is Luis and Claudio, two Peruvians who have a healthy life equivalent to the other person who is not the carrier of the virus. They shared their stories with the Andean Agency to encourage more people to test and eliminate some of the stigma that still exist.
Living with the virus
Claudio is 64 years old and is part of 54,000 peruvian who receives free antiretroviral treatment from the Ministry of Health (Mine). When he found out that he had HIV, 11 years ago, he did not react as a majority. He did not cry or ask himself. He just wanted to find a cure that would help him relieve his pain and emerge from the AIDS phase, the most advanced stage of HIV.
"Personally, this did not really affect me, I was not scared. The doctor told me that this is not serious, what you need to do now is to receive treatment, change the rules of life, and practice the sport you like," remembers Claudio Takes six tablets a day, which should never be forgotten. .
Your doctor was right, HIV is a treatable disease. Claudio had the ability to rescue life and so did. What many do not know is that today, when talking about HIV infection, we are no longer talking about death, we are talking about chronic infections such as diabetes, hypertension, among others, that if you are diagnosed early, the patient can have a normal life, continue work, study, and fulfill your goals.
How is a fast HIV test?
With a drop of blood from your finger, you can know if anybody is a HIV carrier. It only takes 20 minutes. What is happening is that many do not dare to do it from fear or ignorance, and this has increased the number of people who do not know the diagnosis. In Peru there are 18,000 people who ignore it, according to MINSA figures.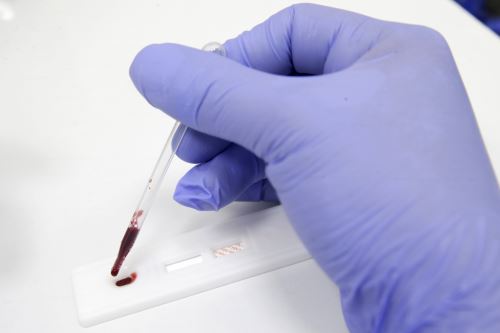 When the diagnosis is confirmed, if positive, immediately start with highly active antiretroviral therapy (HAART). But what are the pills? What do people do in people's bodies? Dr. Patricia Segura, Executive Director of HIV Prevention and Control and Sexually Transmitted Diseases and Minute Hepatitis, gives us an answer.
"What a virus enters when entering the body are mostly two things: it reduces the defense system and the amount of virus in the blood increases. Tablets cause the virus to sleep in the bodyand thus the defense system is recovering, "explains the expert.
However, treatment does not end with taking the pill, tests must be performed every 6 months to see how the virus is going, because the aim of the treatment is that the amount of virus is so low that it can not be detected in these tests, with this result it can be said that the patient is well works.
"With the undiscovered virus, you can lead a normal life"
The same goes for Luis, the HIV carrier since April 2016, to which the world has not ended with the disease. To date, there is undetectable viral load, allowing him to continue with his projects, one of which is his business suitcase at the Lima Center.
"I have a very good, I do not fall, only when I take my tablet once a day I feel a little dizzy, but nothing more, for me worse than this illness is ignorance, I believe that you must first be informed before discrimination In my family, everyone was well assimilated "explains Luis, who until now does not know how he got.
He lived between Spain and Peru, and when his partner found out about the disease, he left it, perhaps because of the same ignorance he hated. It's important to have family support, something vital to carry this infection. In addition, he has a lot of physical activity, sleeps in his time and has a healthy lifestyle.
Sex is always protected
"Sexual issues are important. If a couple has a virus, their sexual relations should always be protected, because then the infection is re-infection and it is much more aggressive, as if you stopped taking the pills," says Karen Cruz, a Free NGO's expert organization which serves 3,000 patients with this virus.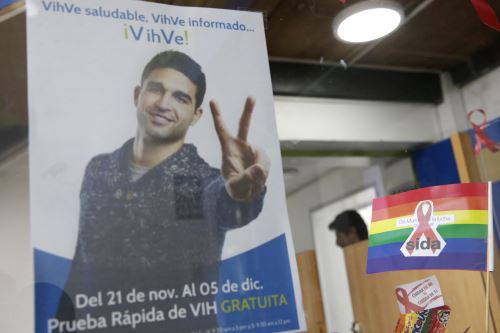 December 1 The Ministry of Health launches the HIV-tested campaign! Follow your life to sensitize and inform the population about the importance of prevention and early rejection.
"Do not be afraid, it's hard to find out, but you need to look for support, Currently HIV does not kill you and there are no obstacles to starting treatment, it's free. Unfortunately, social stigma will always be there, but information can be reduced, "Karen concludes.
At the end of this note, Claudio was eight grandfather and planning to travel abroad with her family while Luis wants to stay in Peru to continue his family business. HIV never killed his dreams.
figures
– In Peru 72,000 people live with HIV
– The regions most affected by HIV are Lima and Callao with 62%, followed by Loreto (6%), La Libertad (4%), Arequipa (3%) and Ica (3%).
-73% of cases correspond to men and 27% of women. That is, for every 10 cases of HIV, 7 males and 3 are women.
-S sexuality is the main form of transmission (91%).
– HIV can be prevented by children, which is important for every pregnant woman to be tested for HIV.
– The mortality rate for AIDS (40%) remains in Peru, has become one of the countries of Latin America with better results.
fact:
36 New Equipment: The next year the virus load testing results, usually delivered in two or three months, will be given in just a few hours, thanks to the new equipment that will be implemented nationally and in prisons.
More in Andean:
?? Did you have any risky sexual behavior? This treatment prevents the spread of HIV https://t.co/sLDSwevvNu pic.twitter.com/KFSy88uiLH

– Agencia Andina (@Agencia_Andina) November 29, 2018
(END) MFA / RRC