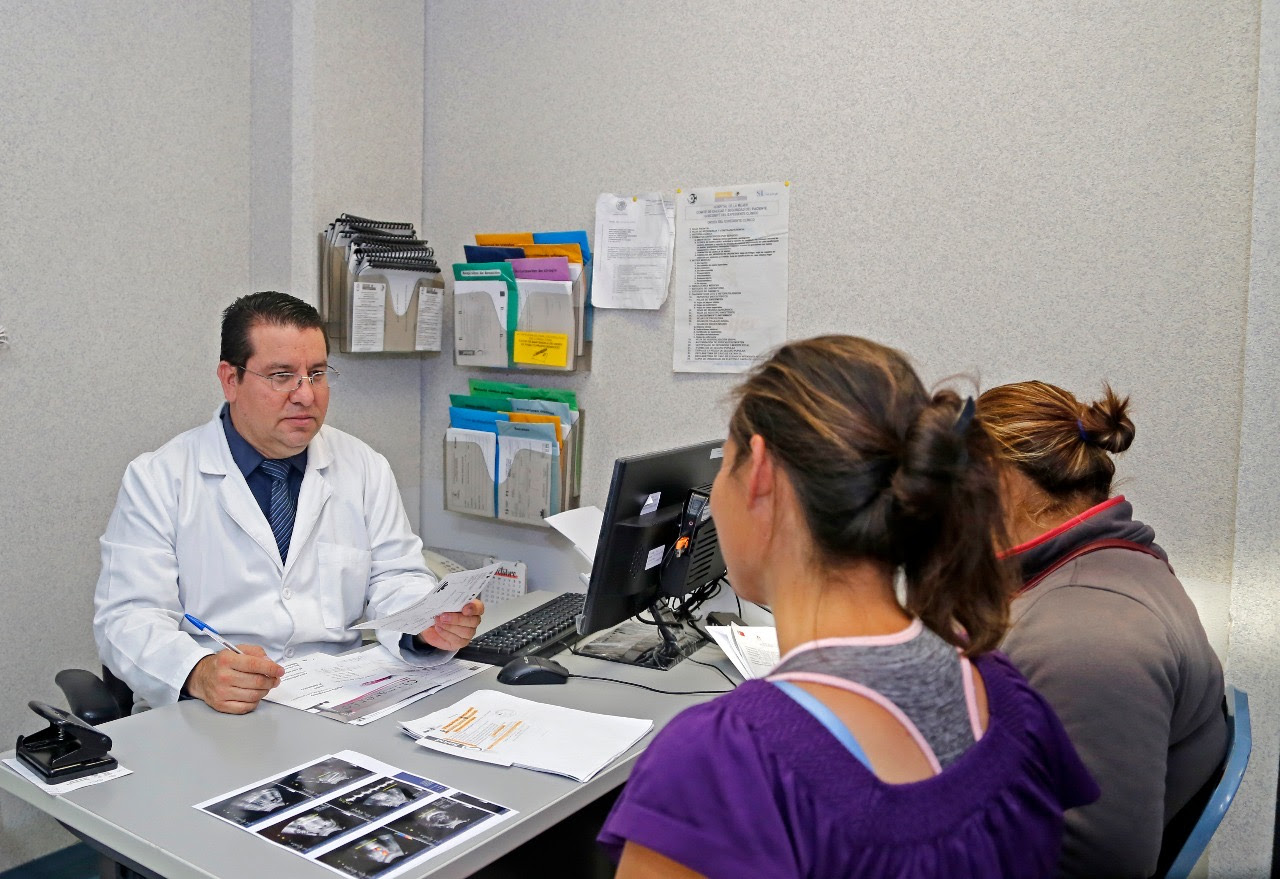 MORELIA, Mich., November 11, 2018 – The Michoacan Ministry of Health (SSM), in charge of Dian Carpio Ríos, will intensify preventive actions and epidemiological surveillance during this winter season in order to avoid increasing respiratory or flu disorder.
"Preventive measures and care will be strengthened among patients coming to hospitals and healthcare facilities for any respiratory illness," said a health policy official.
According to the epidemiological 43rd episode, 560,000 296 cases of respiratory disease have been accumulated in the state, equivalent to 15.7% less than last year, recording 665,000 361 cases.
Since in the winter months cases increase by up to 10 percent, with Rhinofaringitis or frequent squamousness as one of the most common illnesses affecting children under the age of five, the population is mostly called to take extreme precautions, do not self-relieve and go to vaccination against the flu.
SSM maintains constant training of healthcare personnel regarding measures to prevent and control acute respiratory infections, hypothermia, diarrhea and poisoning of carbon monoxide and butane gas that may occur during the winter season.
In addition, preventive and medical measures are being intensified among the population to identify and treat these diseases.
Also, epidemiological surveillance and health promotion activities will increase.
It is of utmost importance to take precautionary measures that help reduce the risk of illness during this winter season; That is why we need to be aware of the health of children and older adults because they are considered the most vulnerable sectors suffering from this type of illness that, if not timely, can lead to serious complications and endanger the lives of children. sick.
It is important that the population cautiously alert the symptoms that may affect the complication, such as disturbed breathing or difficulty breathing, chest discomfort, general deprivation, loss of desire for food, fever for longer than three days and noise in the chest; If any of these signs occur, it is advisable to immediately go to the nearest health center.
"It is important for children, adults and pregnant women to avoid sudden changes in temperature, which ends when they go outdoors, especially during the first and last hours of the day, and do not walk barefoot, and it is advisable to increase the consumption of vitamin C rich foods which are orange, grapefruits, mandarin and guava, as well as drink a lot of hot liquids, such as infusions or torrents, "Carpio Ríos reported.
Alarm signs
• Pleasant breathing
• Severe breathing
• Sinking in the chest
• General Decay
• Loss of desire for food
• fever for more than three days and chest wall sounds
recommendations
• Do not self-meditate and go to the nearest health unit
• Heat and consume non-alcoholic hot drinks
• Stay in complete rest
• Do not suspend feeding
• Avoid places of concentration of the population
• Cover your nose and mouth when you cough or sneeze with the elbow or tissue, never with your arms
• Do not directly greet (kiss or arm)
• Avoid contact with sick children in elderly people or persons with chronic illnesses
• Patient washing machine
Carpio Ríos urged residents of Michoacan to go to the nearest health center, hospital or healthcare sector (IMSS or ISSSTE) to apply a flu vaccine to prevent health damage.