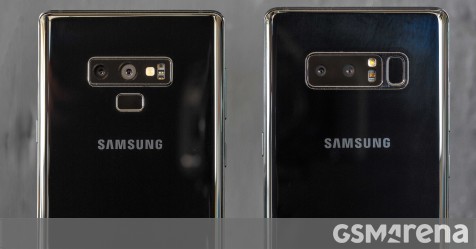 Samsung has just released its financial results for the fourth quarter of 2018 and the entire fiscal year. In the last three months there has been a decrease in sales revenues and operating profit, but the results for the whole year are still record-breaking.
Despite the low sales of mobile devices, the IT and Mobile Communications Department reported on the gains in 5G equipment installations and the expansion of LTE networks. It will likely benefit from the introduction of commercial 5G services in South Korea and the planned launch of the Galaxy S10 on February 20 at the Unpacked event in San Francisco, USA.



Samsung's fiscal results for fourth and fiscal 2018
Over the past two years, Samsung has been driving a huge wave of impressive sales of memory chips, but the hype finally faded. The fourth quarter of 2018 was the first quarter of the year since the beginning of 2017, which did not show a yearly increase. The company said big buyers kept orders, predicting further price cuts.
Looking ahead to 2019, Samsung will "strive to ensure future growth by increasing sales of premium products and strengthening online and B2B businesses."
Source
Source link