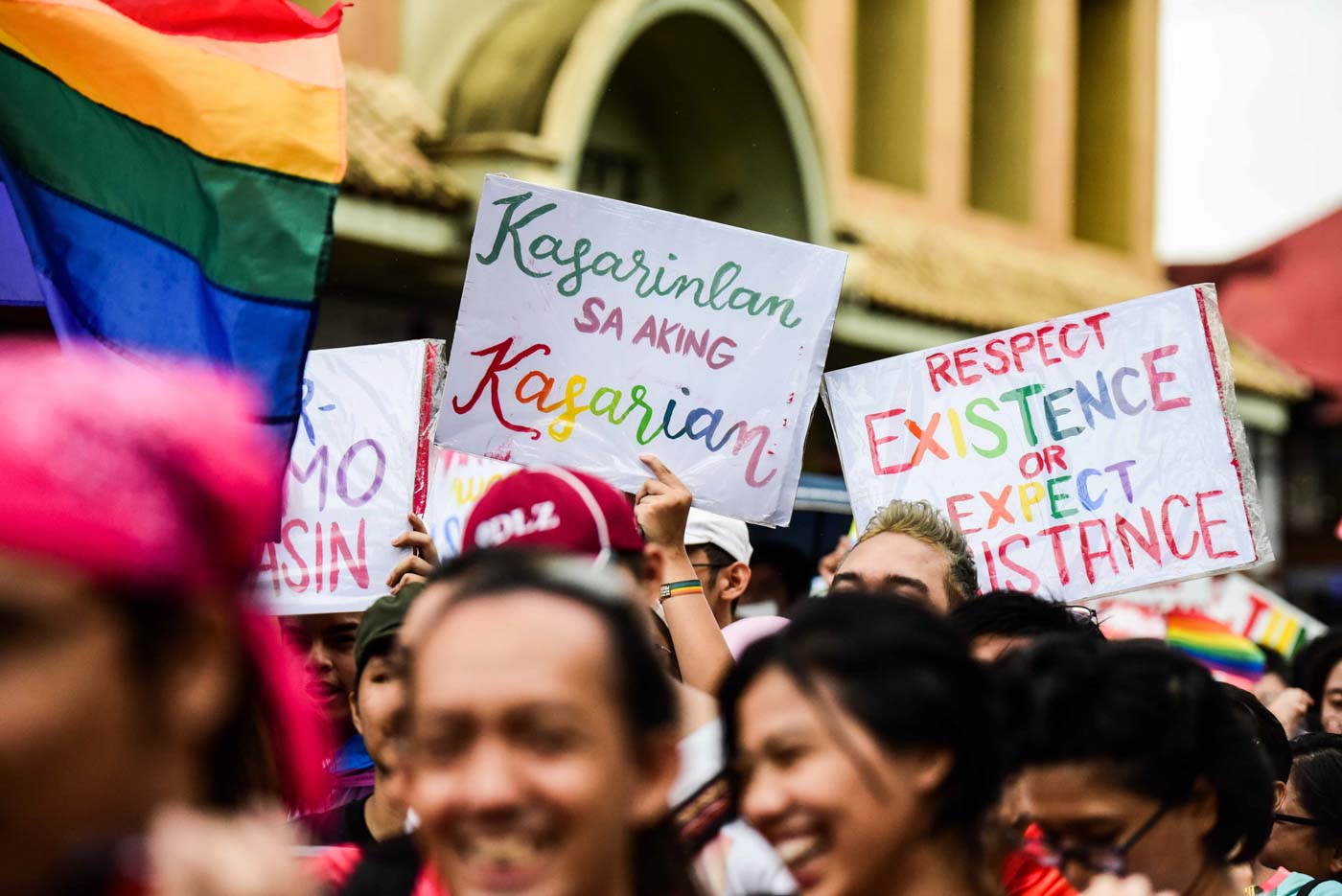 "Now is the time to use our voices in the fight for human rights," says Metro Manila Pride on Facebook

MANILA, Philippines – Despite rains, the Marikina City Sports Center was filled with colors on Saturday, March 29, while thousands of members and allies of the LGBTQ + community marched in protest of anti-repression and discrimination.
With a theme #ResistTogether, Metro Manila Pride March emphasizes Pride as a protest, rooted in the 1962 Stonewell Disturbances – a series of anti-police demonstration demonstrations at the famous gay bar in New York.
According to the organizer of the event, Manila Pride in March 2019 had 70,000 participants – almost three times the number of participants in 2018.
"Now is the time to use our voices in the struggle for human rights – not just for our LGBTQIA + community, but for all the minorities who are facing injustice and oppression," Metro Manila Pride said on Facebook. (READ: & # 39; Tolerated but Not Accepted & # 39;: Filipino LGBTQ + Speaks Against Discrimination)
These are the most important events of this year's event:






Here are some more photos:









Established in 1994, Metro Manila Pride has provided funds for allies and LGBTQ + community members to celebrate their identity and fight for social issues. – Rappler.com
Source link