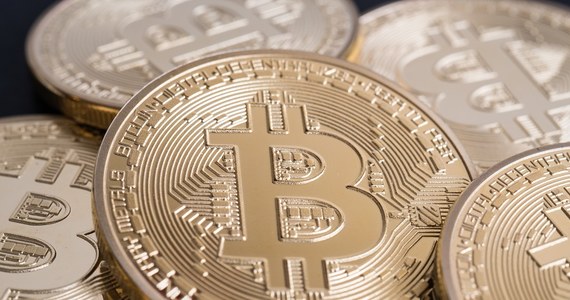 One day, cryptocurrency exchanges were supposed to receive 37,000. bitcoin, then estimated at over $ 2 billion. The huge offer on the cryptocurrency market caused panic and a sell-off. Did such big players in the financial markets want to cut prices to invest a lot more in bitcoin?
Bold action in the cryptocurrency market. Could this have been a coincidence?
/123RF / PICSEL
The highlight of the day in the financial markets is a speech by Jerome Powell, head of the Federal Reserve. Meanwhile, the most and loudest talk is about what is happening in the cryptocurrency market. Bitcoin and the company stole the whole show.
On Sunday night, the first information appeared that unusual movements were beginning on the cryptocurrency exchanges. The bitcoin supply was far above the standard. According to CryptoQuant, on February 21, stock exchanges were expected to receive 37,000. bitcoins with a market value (according to Sunday quotes) of over $ 2 billion.
– 37 thousand BTC for more than $ 2 billion. this is a huge value given that recently, for example, Tesla's $ 1.5 billion purchases have caused great euphoria in this market. Sales of $ 2 billion could therefore leave an even bigger impression, but this time in a different direction – says Daniel Kostecki, chief analyst at Conotoxia Ltd., which provides Forex service for users of the portal Cinkciarz.pl.
The fall in prices on Monday, which continued into Tuesday morning, could be the result of the sale of 37 thousand. bitcoins. At this point, it's hard not to wonder: why is such a large series of cryptocurrencies being sold almost all at once? If it was to cause panic, it must have worked. The BTC / USD exchange rate fell by over 20 percent in two days. – with approximately 58 thousand dollars. to approximately $ 45,000, and the correction in dollar amounts is the same as in January. Then the exchange rate of BTC / USD fell from about 42 thousand. arr. up to approximately 29 thousand
The huge supply of bitcoin has also affected other cryptocurrencies. At one point the exchange rate is ETH / USD. has fallen by over $ 2,000 since the peak of the weekend. to about $ 1360, i.e. by over 30 percent. Admittedly, from the perspective of the cryptocurrency market, corrections at the level of 20-30 percent. they are neither new nor extraordinary. However, the speed of execution of sales orders is unique and unprecedented.
Don't wait, pay your PIT 2020 tax return
– It is possible that this is just a show of great players. With huge investment capital, you might not want to invest at record prices. So it seemed that starting a panic was the best thing that could be done to buy large quantities at attractive prices. If anyone really implements such a scenario, we will soon find out about it, and at the same time it is still worth closely monitoring inflows to cryptocurrency exchanges, as well as countries that have large funds – will there be new large positions there – suggests Daniel Kostecki, an analyst at Conotoxia Ltd.