Did you like the announcements and the first information about FIFA 22? It seems that the answer can largely depend on the desired hardware platform.
FIFA for the computer will be worse because the hardware requirements cannot be increased
Probably some people are aware that this scenario is not the first time with us. Already in previous years, EA had announced important changes in the FIFA series, but in the end it turned out that they would be available to a select few. FIFA 22 has HyperMotion technology, among others. It should increase the number of animations and improve their quality. Will PlayStation 5 and Xbox Series X / S owners actually find out.
The PC version should be something between the current and previous generation console versions. Why? The editors of PC Gamer were able to get an answer from EA to the intriguing question of many PC gamers. It turns out that it all comes down to a reluctance to increase the hardware requirements of the game, as this could contribute to a drop in interest. From the assumptions (knowledge?) Of EA, it follows that at least some of the fans of this series have computers with not very impressive specifications.
The introduction of HyperMotion and Immersive Match Day technology on the computer would raise the minimum specifications for computers and make a large number of players incapable of running the game. This would have a significant impact on our PC community, which enjoys a new FIFA game every year as many players would be disconnected or forced to upgrade their machines to be able to play. We can't wait for all our PC players to experience the progress of gaming and the new season of innovation at FIFA 22.
Playing FIFA 22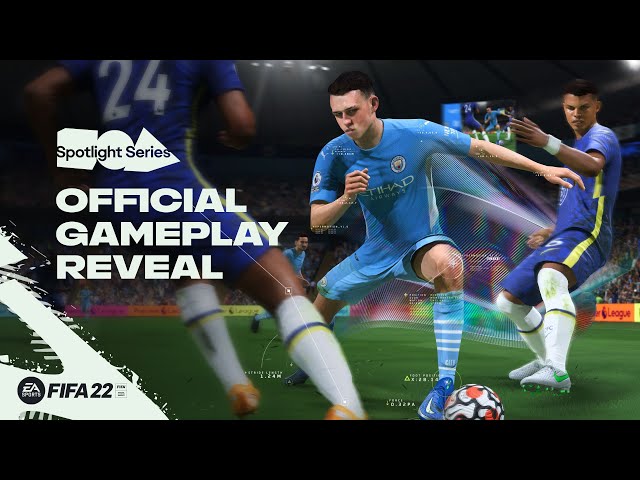 FIFA 22 will look best on PlayStation 5, Xbox Series X | S, but also on Google Stadium. In addition to computers, the list of target platforms is supplemented by the PlayStation 4 and Xbox One. We will not have to wait too long for the premiere, as it is scheduled for October 1st.
The development of HyperMotion technology used Xsens kits and recorded the movements of professional footballers playing demonstration matches, thus providing the creators with the necessary materials. Because in FIFA 22 it is better to watch the movements of virtual players not only with the ball, but also without the ball, and even gestures in the background, like gestures. According to the statement, HyperMotion will provide over 4,000 new animations.
But if it will be so good, why not increase the requirements of the PC version and perhaps encourage the undecided? Is the group of players with weaker computers really that big? What do you think of this EA approach?
Source: pcgamer, EA SPORTS FIFA