Xiaomi has introduced a new phone from the lowest price range. We are checking out what the Redmi 8 looks like with a battery capacity of up to 5000 mAh.

The Chinese company's new phone is a device of the lowest price range. You can see right away that it won't be a performance demon, but for the money, no one should be disappointed with the performance of the Xiaomi Redmi 8.
The processor selected in this Xiaomi model is the Qualcomm Snapdragon 439. The system consists of 8 Cortex A53 clock cores at 1.95 GHz or 1.45 GHz. An Adreno 505 (650 MHz) graphics chip was also added.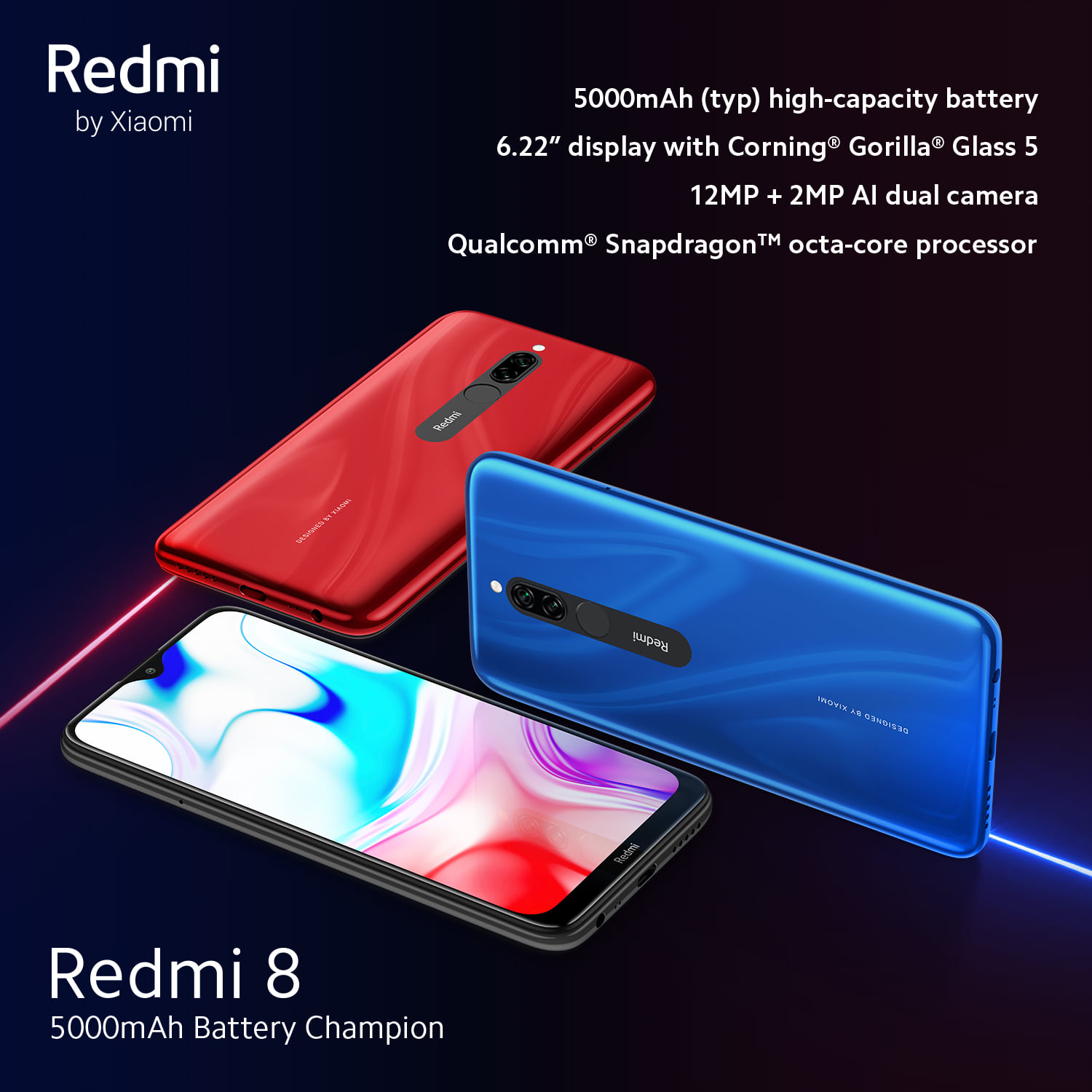 The Xiaomi Redmi 8 will be available in two variants that differ in memory capacity
The basic and cheaper version of this phone will come with 3GB of RAM and 32GB of system and data space. The second, a little more expensive, will get 4GB of RAM and twice the amount of disk space, ie 64GB. Both will have a microSD card slot of 512 GB maximum capacity.
The parts are concealed in the housing 156.5 mm to 75.4 mm by 9.4 mm. The phone weighs 188 grams. There is room for a 6.22-inch LCD screen. There will be a disappointing resolution of 1520 x 720 pixels, but on the other hand … that's only a tad less than on the iPhone 11 for PLN 3699.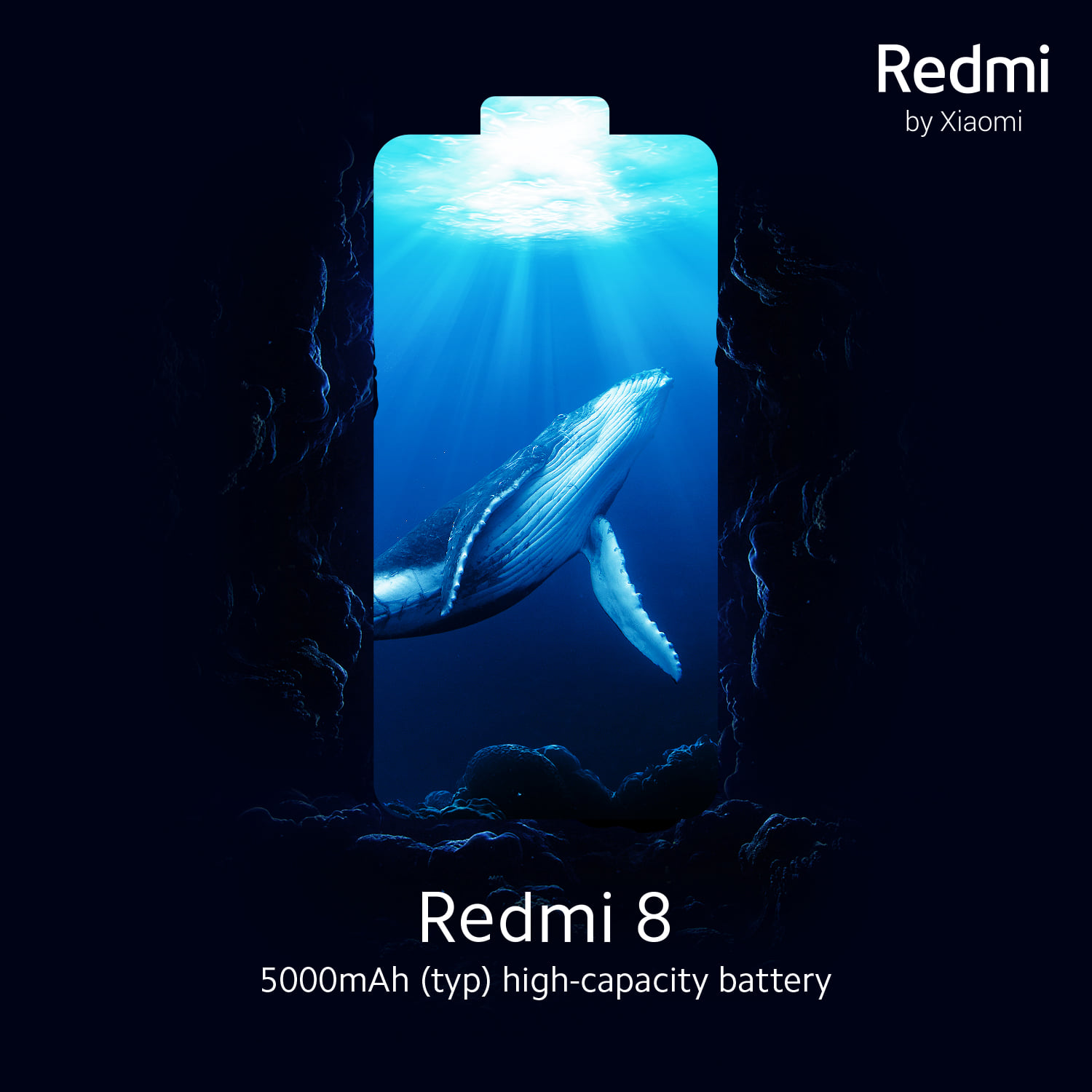 The screen in the Xiaomi Redmi 8 has a notch and a thicker bezel at the bottom
However, the device does not look bad, and even two or three years ago, high-end smartphone models looked much worse. The edges of the case in three colors – black, red and blue – are round. The fingerprint reader and camera module are positioned on the center of the back.
The main camera on paper looks pretty good – it consists of two lenses: 12 Mpix, f / 1.8 and 1.4 um and 2 Mpix. The front camera also has good parameters: 8 megapixels, f / 2.0 and 1.12 um. How many photos the Xiaomi Redmi 8 takes in practice is still a big unknown.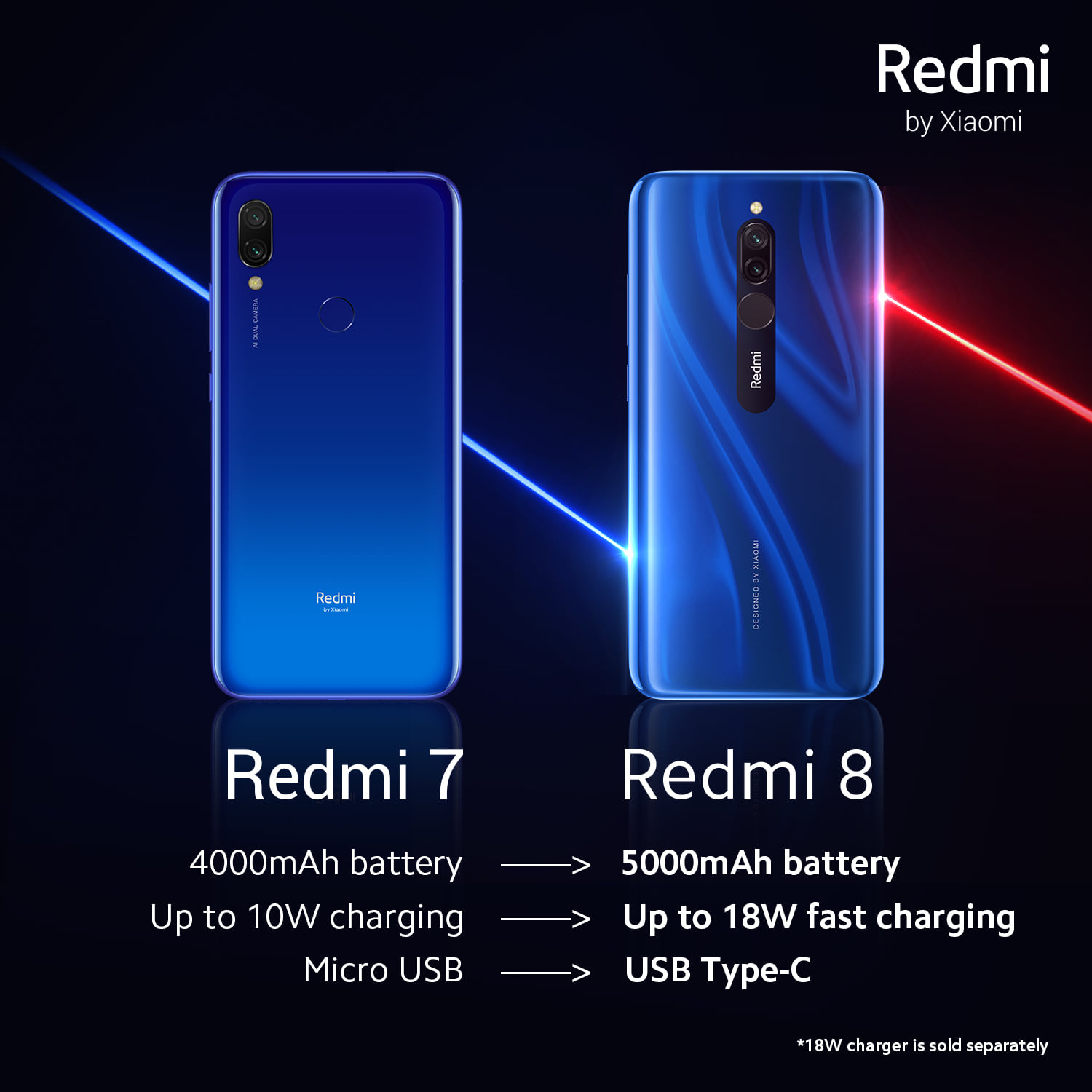 A nice surprise is the battery capacity of the Xiaomi Redmi 8
The electric cell has a capacity of up to 5000 mAh. In addition, the Xiaomi Redmi 8 supports 18W fast charging and has a USB-C port. Although the charger in the box is only 10 watts (its parameters are 5 V and 2 A), but it is still better than in the iPhone 11, where the manufacturer still adds a 5 W charger (5 V and 1 A).
Communication modules, on the other hand, can be a disappointment. The device supports Dual-SIM mode, including even VoLTE on both cards, but it lacks a Wi-Fi ac module – it only connects to 2.4 GHz networks in b, g and n standard. Plus, there's Bluetooth 4.2 and a GPS module, but it's missing … NFC.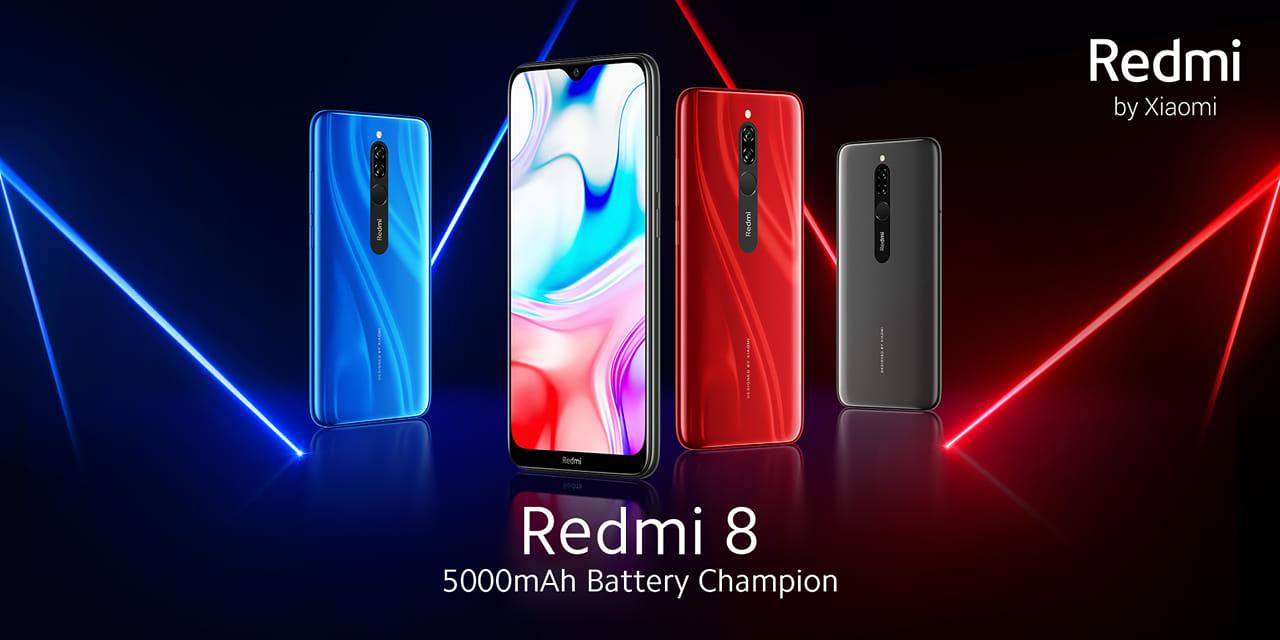 Still, it's more than decent for this price range. The Xiaomi Redmi 8 version with 3GB of RAM and 32GB of internal storage is estimated at 7999 rupees, which means around 450 PLN. In turn, for a variant with 4GB of RAM and 64GB of disk space, you have to pay 8999 rupees, i.e. around 500 PLN. Of course, you also have to remember that prices in Poland will be a little higher after the tax is added.