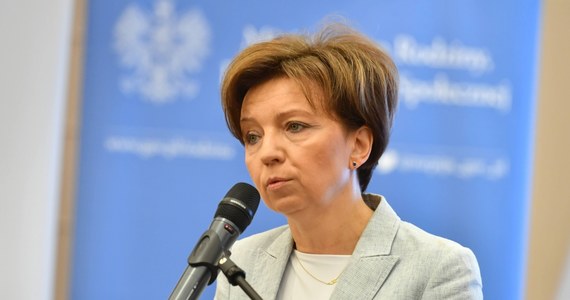 Prime Minister Mateusz Morawiecki has announced that Marlena Maląg is a candidate for Minister of Family, Labor and Social Policy. In this position he will replace Bozena Borys-Szopa.
Marlena Maląg She graduated from the Pedagogical University of Częstochowa, where she graduated from the Faculty of Philosophy with a degree in Mathematics and Informatics from the Adam Mickiewicz University in Poznan, the management of postgraduate educational institutions at the Poznan University of Technology and the Baltic Faculty of Humanities.

Marlena Maląg has been associated with education for many years± – worked as a certified teacher. In the years 1999–2011. She was also the principal of Public High School. John Paul II and Ostrów Gymnasium Wielkopolski. From 2011 to 2012, she was Head of the Education Department of the Municipal Office. From 2012 to 2014, she was Deputy Mayor of Ostrów Wielkopolski.
In the years 2002 – 2006 Marlena Maląg she was a city councilwoman at Ostrów Wielkopolski City Council. In the years 2006-2016 she was a councilor of Ostrowski Poviat Council.
From January 2016 to December 2018, Marlena Maląg was the Deputy Duke of Greater Poland. In the last parliamentary elections, she won the parliamentary seat.
Marlena Maląg has been President since 2018 State Disability Rehabilitation Fund.
As president of PFRON, Maląg has, among other things, committed himself to activities for the professional activation of people with disabilities. The Fund has begun launching a project aimed at introducing a new method of comprehensive rehabilitation of persons with disabilities. After five years, PFRON also renewed co-financing for the purchase of electric wheelchairs.
Who will be the new Minister of Sport? Morawiecki: I can't find that out today
Michał Woś is the new Minister for the Environment