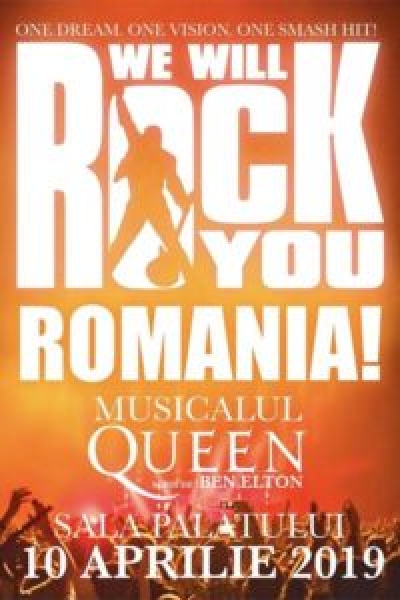 Premiere on April 10, 2019, 19.30, Palace Hall in Bucharest
In collaboration with Ben Elton in 2002, the musical "We Will Rock You" combines a futuristic story with Queen's well-known shows for more than 15 years, featuring more than 15 million viewers from 17 countries they enjoyed decorations, costumes, scenographies, and especially the soundtrack with over 25 pieces of the legendary band. The idea of ​​music appeared in 1996, less than a year after the release of the 15th band album, Made in the sky, when famous actor Robert de Niro, whose daughter was a fan of the band, wondered if she'd ever thought her songs were transformed into a show like Broadway. It is a seemingly difficult and expensive project because soon the two of them will be the story of science fiction, the dystopia in which music is all about.
In the future, where music instruments no longer exist, and all are being launched by the powerful Globalsoft, the terrible global company with Killer Queen, there is only a small group of bohemian rebels fighting for rock, freedom and music. After Scaramouche and Galileo join the journey to discover new life with music on Queen's discs, decorations and story full of adventures and a spectacular overturning of the situation. And finally, the story of music and love in the dreary future, which can be completely changed, will be presented in the hall of the hall and in front of the audience in Romania, a première not to miss both the fans of the queen and those who love music theater and shows full of emotions and harmony .
By December 9, 2018, tickets for the We Will Rock You Music are available at early bird prices
VIP – 250 lei
Cat. 1 to 200 lei
Cat. 2 – 160 lei
Cat. 3 – 130 lei
Cat. 4 – 85 lei
Cat. 5 – 60 lei