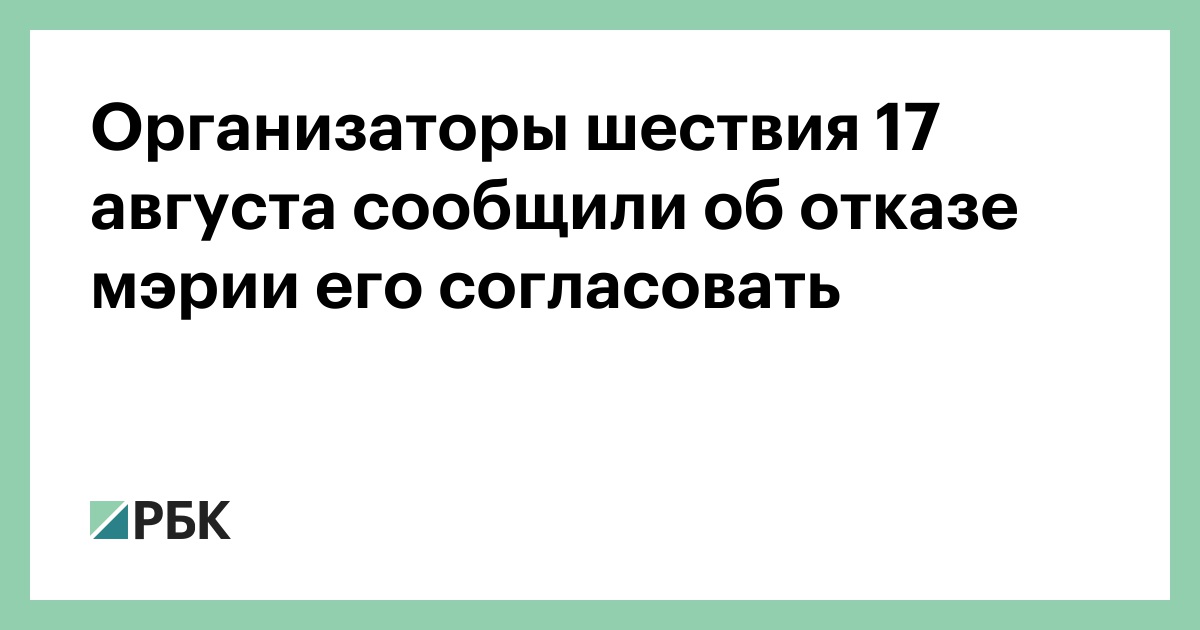 policy .
August 12, 11:02 pm

0
Organizers of the rally on August 17 reported the mayor's office refusing to coordinate it
Applicants for the march were required by law to file a notice at least 10 days before it, officials said. The organizers of the action considered the actions of the authorities illegal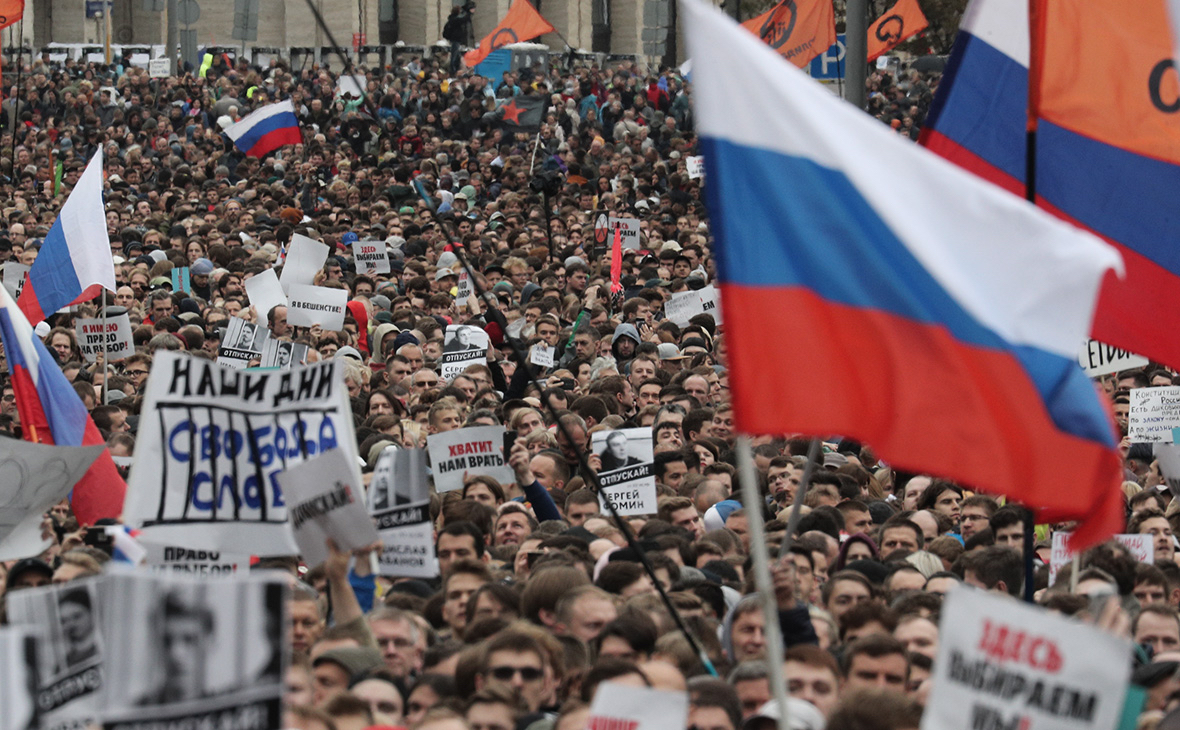 Photo by Andrey Lyubimov / RBC

Yakimanka City Council Chief of Staff Andrey Morev said Moscow City Hall had refused a permit to march on Aug. 17, 2019, from Strastnoy Boulevard to Sakharov Avenue. Morev, as a shareholder in the action, said on his Facebook that authorities attributed this to a violation of the deadlines for filing.
A letter from the Moscow Department of Regional Security and Anti-Corruption, to which Morev refers, indicates that applicants for the procession were required by law to notify the public of the event at least 10 days before it. City Hall claims the application was only submitted on August 9th.
Morev argues that the position of city authorities is contrary to the provision of federal law no. 54 according to which the deputies of the representative bodies are entitled to file five days before the event. He cites the City Hall's consent to the July 17 rally, sent to authorities on July 11.
In addition to Morev, the applicants for the 17 August march were Ilya Azar, a member of the Khamovniki Deputy Council, and Elena Filina, a member of the Vernadsky Prospekt District Council of Deputies.
Source link