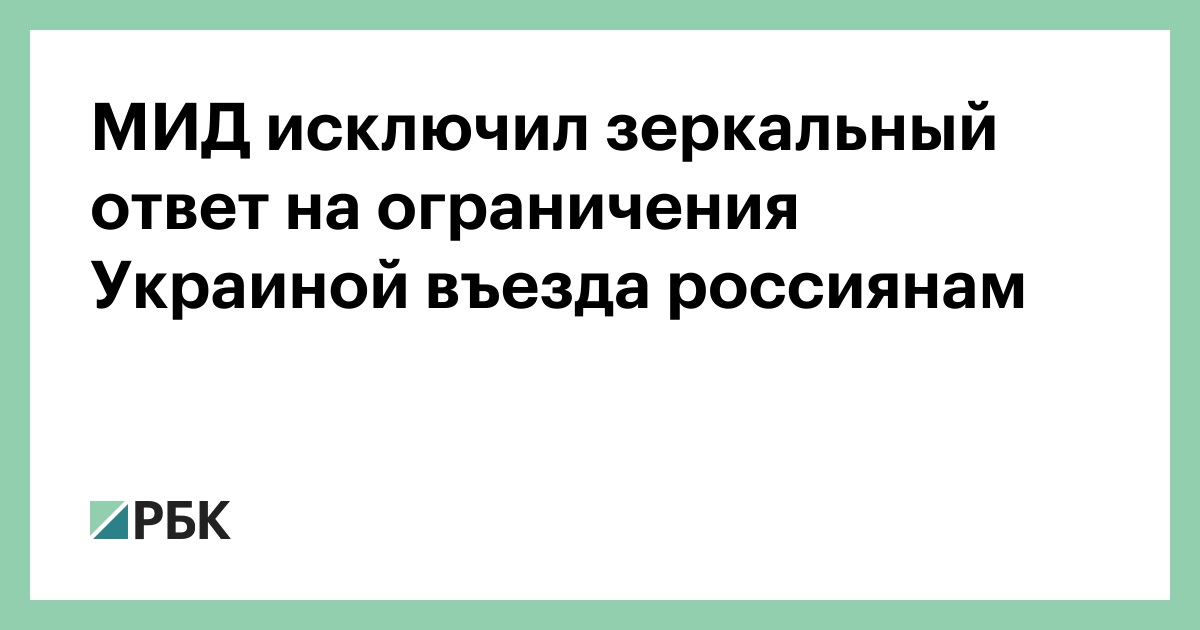 Russian Foreign Ministry official, Maria Zakharova, commenting on Russia's Russian ban on 16 to 60 years of entry, said it would not be helpful to respond to all decisions in Kiev. She said this during a brief meeting, which is broadcast on Facebook by the Russian Foreign Ministry.
"It's awful to talk about mirroring, because if someone tries to mirror what is happening now in Kiev, it can lead to madness," Zakharova said. Russia's Foreign Ministry spokesman added that at the national level this could lead to collapse.
Earlier, Ukraine restricted the entry into the country for male Russians between the ages of 16 and 60. According to the president of the country, Petro Poroshenko, it is done so that Moscow "does not form part of Ukraine's private separation". The head of the State Border Service of Ukraine Petr Tsigikal noted that the ban was imposed as part of the military law.
November 26, the Verkhovna Rada approved the introduction of the military law in Ukraine until December 26. The president later signed the law. This decision was made after the detention of three Ukrainian naval ships by Russian border guards in Kerch's Strait.
Source link