Putin vaccinated against the flu and suggested following his example :: Politics :: RBC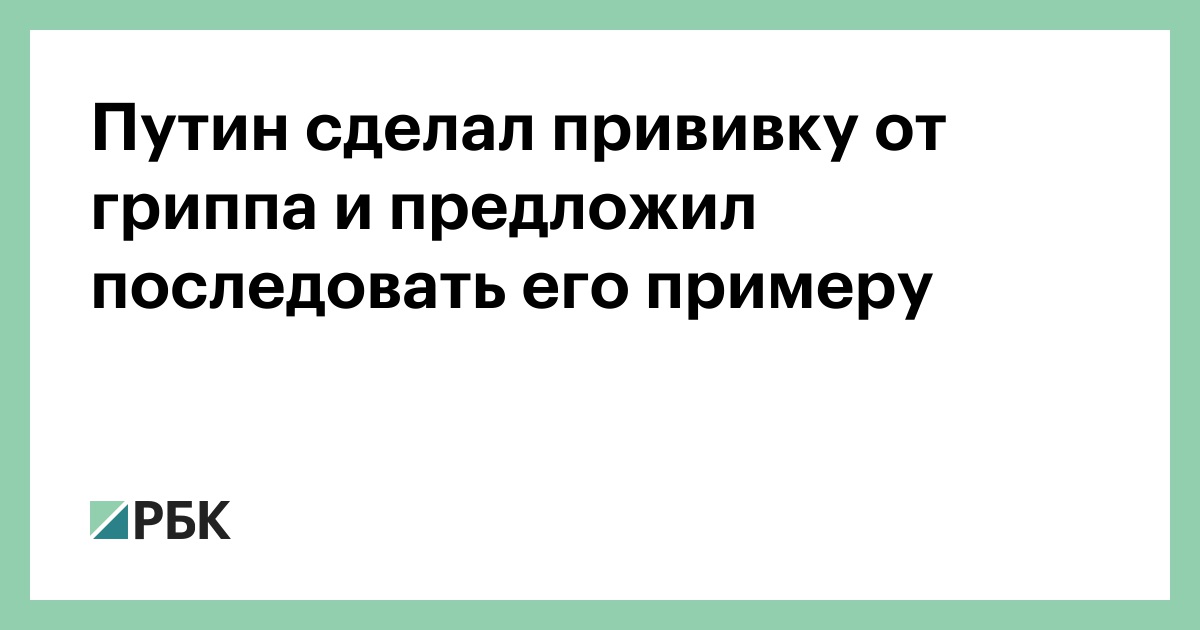 policy .
November 11 12:34 PM

0
Putin vaccinated against the flu and suggested the next suit
Russian President Vladimir Putin has received the flu and urged members of the government and his administration to follow suit. He said this during a meeting with government officials, where Health Ministry chief Veronica Skvortsova compiled a report on the progress of influenza vaccination, RIA Novosti reports.
The Russian leader asked which member of the government was already vaccinated. There were only four of them, including Putin.
"Prime Minister [Дмитрий Медведев] is vaccinated? I'm not the head of the board [Антон Вайно]? "- Putin addressed the participants of the meeting after Skvortsova's speech.
The president joked that those who did not get the flu and got sick "made the cross" because the disease could have been prevented. He urged cabinet members to "think about it."
In late October, Rospotrebnadzor reported that in Russia, 30% of the total population - some 43 million people - had been vaccinated against the flu.