Ronaldo left Juventus Stadium before the final whistle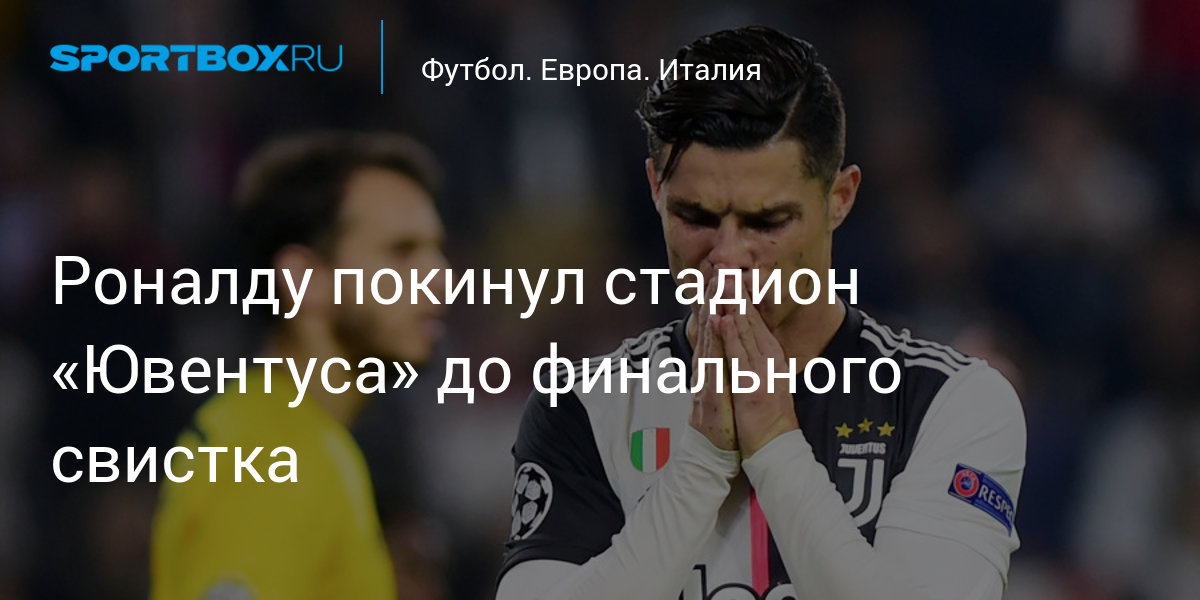 Cristiano Ronaldo / Photo: © REUTERS / Massimo Pinca
Juventus beat AC Milan (1-0) in Game 12 of the Italian Championship.
Torino club striker Cristiano Ronaldo was replaced in the 55th minute by Paulo Dybala, who eventually became the author of the winning goal, and immediately continued to the locker room.
According to the source, the Portuguese was not happy with the replacement and left the stadium minutes before the final whistle.
After the game, Turin head coach Maurizio Sarri explained the replacement with the fact that Ronaldo has knee pain.
Juventus are 32 points at the top of Serie A rankings.
Juventus - Milan - 1: 0. Aim and highlights
Also read: