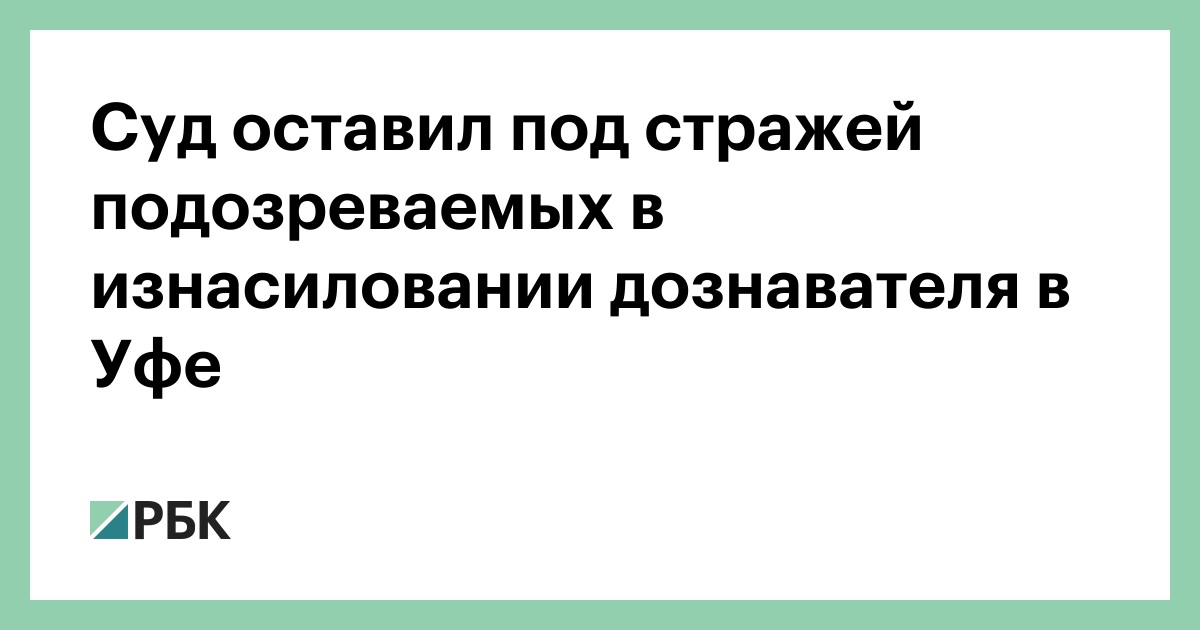 The Supreme Court of Bashkortostan left three former police officers suspected of rape of a 23-year-old in custody arrested, Deputy Assistant Judge Vadim Habirov told RBC.
"The preventive measure does not change," Khabirov said.
People involved in this case are Pavel Yaromachuk, former head of the Ufimsky District Migration Department and former OMVD chiefs for Ufimsky and Karmaskalinsky district, Lieutenant Colonel Edward Matveyev and Salavat Galiyev.
According to the investigators, on October 30, they raped the investigating girl in the Migration Department building. According to this fact, a group of individuals opened criminal proceedings for rape and sexual assault of sexual nature.
On October 31, the suspects were detained, and the next day they fired from the Ministry of the Interior. The court arrested the suspects by December 31st.
Source link