The media has learned that Ronaldo told Sarri after his replacement in the match with AC Milan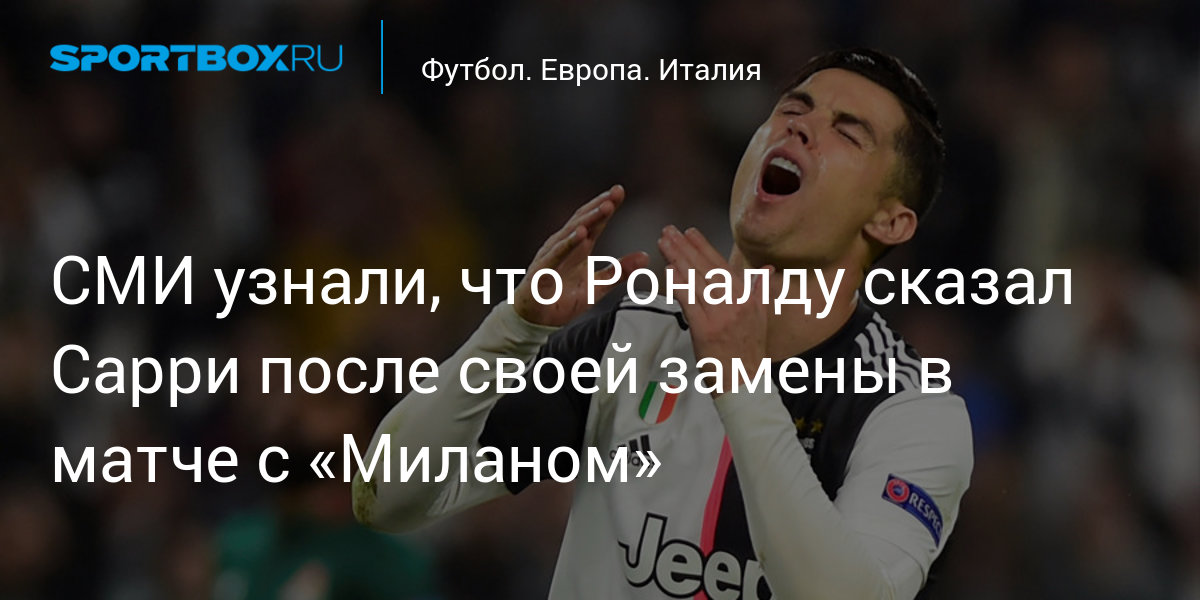 Cristiano Ronaldo / Photo: © REUTERS / Massimo Pinca
Juventus striker Cristiano Ronaldo spoke sharply with national team head coach Maurizio Sarri after being replaced in the Serie A Round 12 game against Milan (1-0).
According to Il Bianconero, Ronaldo addressed Sarri in Portuguese, calling the expert a "son of a bitch."
The attacker was dismayed when he was substituted 54 minutes into the game, as his team was in the lead. Thereafter, information emerged that he had left the stadium before the end of the match.
After the match, Sarry explained that he had replaced Ronald because of the player's not-so-good physical condition and suspected knee injury.
Juventus lead the Italian championship with 32 points after defeat to Milan.
Ronaldo has spent 14 games this season scoring 6 goals.
Also read: