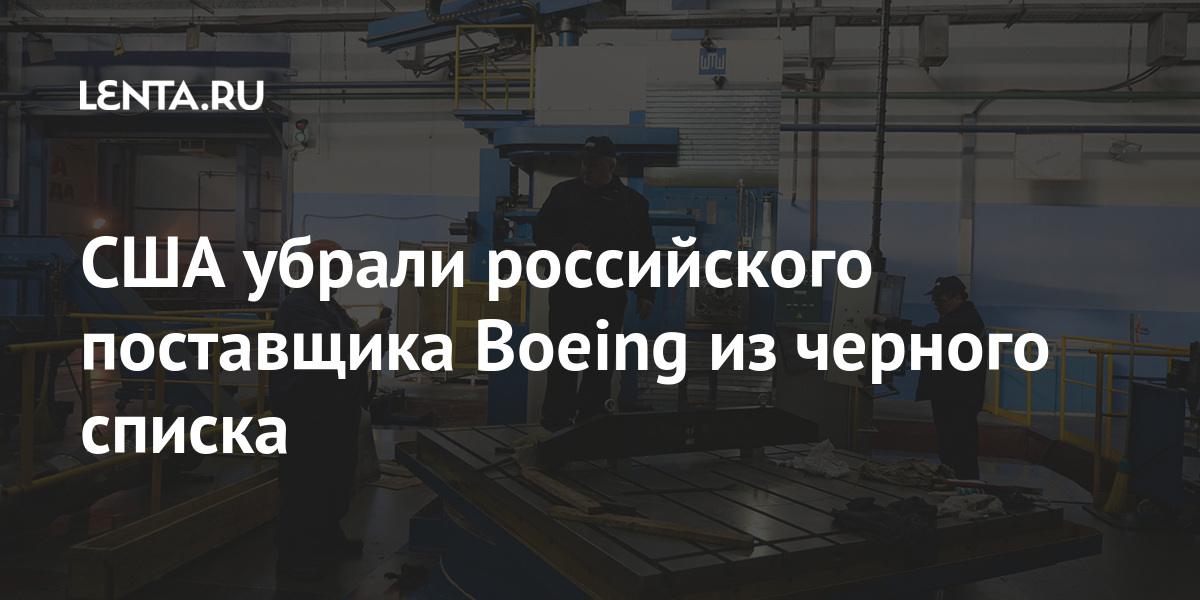 The US Department of Commerce has removed the Russian concern VSMPO-Avisma from the black list of companies that, according to US authorities, cooperate with the military in their countries. The concern is a supplier of titanium for the American aircraft manufacturer Boeing. RBC writes about that, referring to the document.
He says that Korporatsiya Vsmpo Avisma OAO is excluded from the list because it duplicates another name – Korporatsiya VSMPO AVISMA. In addition, the department acknowledged that in general, the idea of ​​including the company on a blacklist, announced by the U.S. Department of Commerce in December 2020, was wrong. The End User Verification Commission, after analyzing the data, concluded that VSMPO-Avisma still does not belong to the cooperation with military organizations.
In addition, the Ministry of Trade announced that it had excluded another Russian company, Molot-Arms LLC, from the list. Prior to the reorganization it was called OJSC Vyatsko-Polyanskiy Machine-Building Plant Molot.
VSMPO-Avisma is the world's largest manufacturer of titanium products with a high degree of mechanical processing. The company is the main supplier of the American corporation Boeing, the partners did not stop cooperation even after the introduction of sanctions against Russia.
Source link