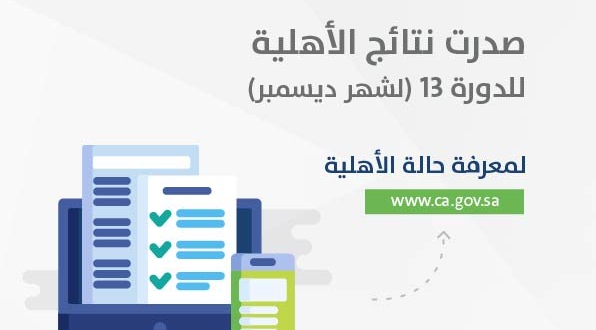 Citizen – Riyadh
The Citizens' Account announced the issuance of eligibility results for the thirteenth session, which will be paid to eligible customers on December 10th.
At the same time, citizens wishing to register for the fourteenth war still have the opportunity until the date of September deposit, where they can register on the website by entering the required documents and following the steps of enrollment on the citizen's account.
Registration is done through the portal of the citizen account and the following information is entered (identification number, date of birth, cell phone number) and then follow the steps until the registration process ends with ease.
The Civic Accounts Program aims to mitigate the direct and indirect effects of economic reforms on eligible Saudi households, and the value of subsidies includes increased fuel and electricity price changes after correction as well as the effect of value added on food and drink.
To be eligible to participate in the program, the registrar must be a Saudi citizen other than the son and daughter of Citizenship and Non-Saudi Spouse and Mobility Card Holder. It is also necessary to obtain the support that the user is permanently resident in the Kingdom so that he has not been outside the Kingdom for more than 90 days during the past 12 months.
The citizen's account was said to verify the fulfillment of the terms on the portal at the next link (here)