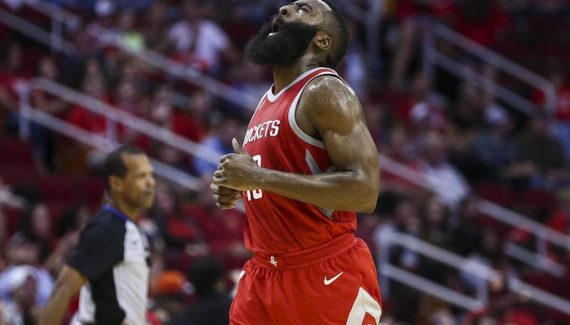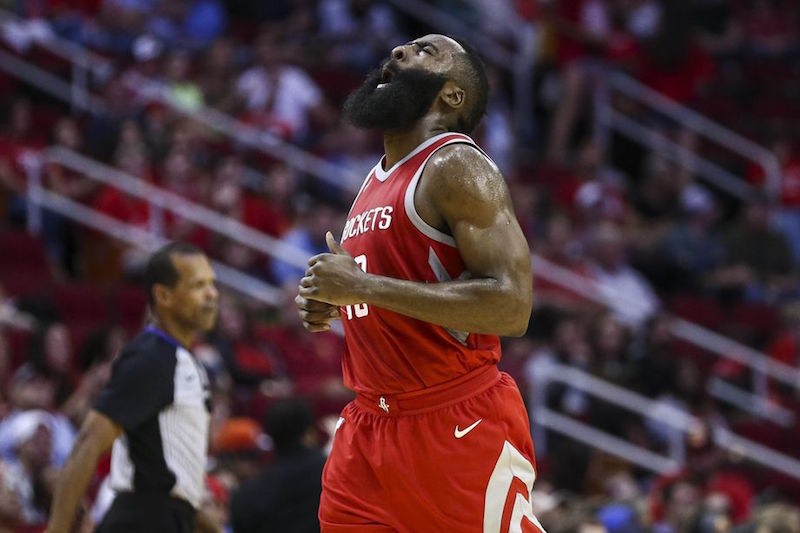 It didn't take long. After criticizing his teammates and being expelled from the group, James Harden finally got what he wanted from the start, namely joining Brooklyn!
ESPN and The Athletic announce that MVP 2018 will join Kyrie Irving and Kevin Durant in the triangle trade with the Cavaliers. In particular, Houston is receiving four first-round draft rounds and four "substitutions" (the possibility of substituting the first-round draft pick with that of the second team), as well as Caris LeVert, Dante Exum and Rodions Kurucs. Jarrett Allen and Taurean Prince, for their part, take the direction of Cleveland.
But that didn't matter because Houston then returned Victor Oladip with Caris LeVert!
Therefore, in Brooklyn there will be a trio of Kyrie Irving – James Harden – Kevin Durant in Brooklyn who will reach the title, with the still present "role players" (Joe Harris, Jeff Green, DeAndre Jordan, Timothé Luwawu-Cabarrot …).
In summary:
– Houston receives Victor Oladip, Dante Exum, Rodions Kurucs, four unprotected first rounds of the draft (Brooklyn's selections in 2022, 2024 and 2026 and Milwaukee's 2022), as well as four "substitutions" (2021, 2023, 2025 and 2027.))
– Brooklyn receive James Harden and the second round of the 2024 Draft from the Cavaliers
– Cleveland receives Jarrett Allen and Taurean Prince
– Indiana receives Caris LeVert and the second round of the draft
To make room for new arrivals, the Cavaliers had to cut down Thon Maker and Yogi Ferrell.
James Harden
Percentage
Jumps
Season
Team
MJ
Min
Tirs
3pts
LF
Off
Def
To
Pd
Fte
Int
Bp
Ct
Point
2009-10
OKC
76
23
40.3
37.5
80.8
0.6
2.6
3.2
1.8
2.6
1.1
1.4
0.3
9.9
2010-11
OKC
82
27
43.6
34.9
84.3
0.5
2.6
3.1
2.2
2.5
1.1
1.3
0.3
12.2
2011-12
OKC
62
31
49.1
39.0
84.6
0.5
3.6
4.1
3.7
2.4
1.0
2.2
0.2
16.8
2012-13
HOU
78
38
43.8
36.8
85.1
0.8
4.1
4.9
5.8
2.3
1.8
3.8
0.5
25.9
2013-14
HOU
73
38
45.6
36.6
86.6
0.8
3.9
4.7
6.1
2.4
1.6
3.6
0.4
25.4
2014-15
HOU
81
37
44.0
37.5
86.8
0.9
4.7
5.7
7.0
2.6
1.9
4.0
0.7
27.4
2015-16
HOU
82
38
43.9
35.9
86.0
0.8
5.3
6.1
7.5
2.8
1.7
4.6
0.6
29.0
2016-17
HOU
81
36
44.0
34.7
84.7
1.2
7.0
8.1
11.2
2.7
1.5
5.7
0.5
29.1
2017-18

★

HOU
72
35
44.9
36.7
85.8
0.6
4.8
5.4
8.8
2.4
1.8
4.4
0.7
30.4
2018-19
HOU
78
37
44.2
36.8
87.9
0.9
5.8
6.6
7.5
3.1
2.0
5.0
0.7
36.1
2019-20
HOU
68
37
44.4
35.5
86.5
1.0
5.5
6.6
7.5
3.3
1.8
4.5
0.9
34.3
2020-21
HOU
6
37
45.3
37.9
88.0
0.5
4.2
4.7
11.3
1.7
1.0
3.8
0.7
27.0
In total
839
34
44.3
36.4
85.8
0.8
4.6
5.3
6.3
2.6
1.6
3.7
0.5
25.2
Source link