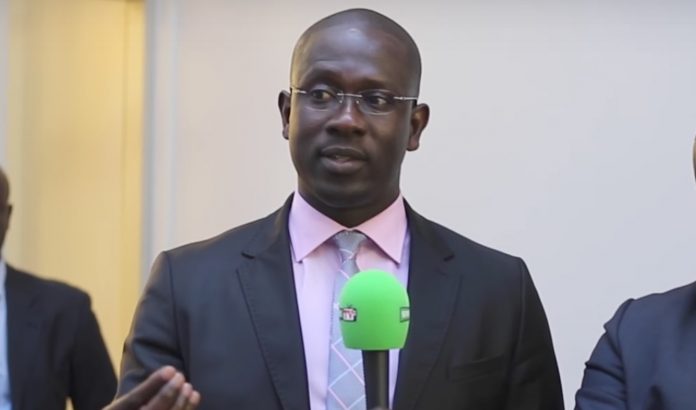 He is one of the 3 state secretaries named in the new Macky 2.0. Moses Diégane Sarr is the new Secretary of State for Foreign Affairs. Previously he was the director of the Senegal student management service from outside. PORTRAIT!
He has graduated in management of organizations, Human Resources options and overall quality. Moïse Sarr later worked in Senegal as a consultant in a quality management consultancy called the African Institute for Integrated Quality Management (IAQT).
Former Prime Minister Macky SALL was appointed as a young technical advisor for primacy and also attended the National Assembly where he held the post of Head of the Training Department. At the same time, he enrolled in Dakar as a branch of the Center for Diplomatic and Strategic Education in Paris (CEDS) before being confirmed by another Master 2 at the Institute for International and Strategic Relations (IRIS) in Paris. Finally, he completed his postgraduate studies at Angers University in economic intelligence and competitive strategies.
Following this continuing study in France, he was recruited to the General Council of Essonne and made available to the Directorate for Economic Development and Research (DDER) as a researcher, researcher, innovator and eco-researcher.
Since April 2013, she is Head of the Senegalese Department for Managing Foreign Students (SGEE) headquartered in Paris.



Leading actions:
– December 2013: Moving the consulate of the SGEE into a dedicated building located in the 16th Arondisman in Paris
– Implementation of a new equity market policy based on transparency and fairness.
– Establishment of a cotutelle scholarship intended for PhD students enrolled in the cotutelle between the Dept. of Ph.D. in Senegal and mentoring dissertations at a doctoral study at a university or higher education institution. abroad.
– Establish an interactive voice server that is available 24 hours a day, 7 days a week. This service allows students to access real-time access to all information related to managing their course, paying their assignment.
– Mastery and regularity of payment of fees for the first month of the month, even if that day falls on a weekend or holiday.
– Signing of several contracts for providing student accommodation. Since housing is a central issue for students, the SGEE has entered into different partnerships with public and private donors.
– Signature in the presence of President Macky SALL's Excellency on the Convention on the Admission of New Bachelors in French Schools
– Digitalization and Repatriation of PhDs and Dissertation in Senegal.
– Modernize the website to make it more dynamic and more interactive with an important section on issues that will answer most of the questions students ask.
senenews.com



Source link