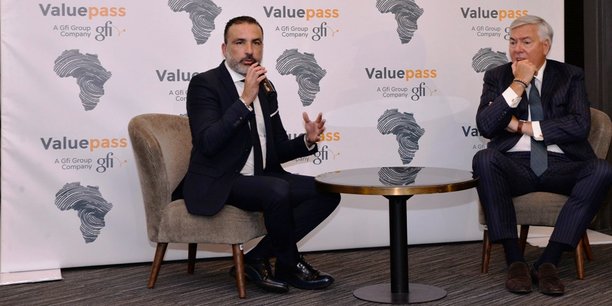 The Moroccan Value Pass company, launched in 2005 and specializing in the distribution and integration of SAP solutions in Africa, has now moved into the hands of the GFI Group. The announcement of the agreement was made during the conference on Monday, November 13th in Casablanca, and according to the French service provider, with this new device, GFI strengthens its international position as a leader in SAP solutions, especially in the African continent. The transaction is carried out within the GFI Development Strategy that integrating Value Passa consolidates its intervention in the African market. Indeed, with its experience and success as the SAP Value Pass integrator, GFI, Africa's serving platform from Casablanca.
Read also: Computer Servers: The African market is struggling to take off
Gfi Group is already very present in Africa thanks to its subsidiaries in Tunisia, Algeria, Ivory Coast and Angola. Now they will be able to rely on their new SAP platform in Casablanca to serve their customers on the continent. With this transaction, the amount of which is not disclosed, GFI Group now has the first SAP Certified Support Center in the region. " We are confident that the economic and social development of the African continent will also go through its digital transformation. Groupe GFI Informatique has proudly contributed to the creation of this pole, the leader in SAP technologies, around the value of Pass "He welcomed, on this occasion, Vincent Rouaix, CEO of GFI Informatique Group.
African ambitions
With this new acquisition, GFI continues to strengthen its position in Africa, " the main market for us According to his executive director. The ambitions of GFI Group in the region are at the peak of continental dynamics, he stressed Vincent Rouaix, announcing that by 2020, the Group will seek to achieve a turnover of at least 50 million. On the other side, Imad Haddour, Said Managing Director Value Pass "We are proud that we are part of the GFI Informatique Group", before adding the Pass value, " is an African society serving the African continent. Our call is primarily to contribute to the development of our region through digitization ". According to the data of a young entrepreneur, this acquisition by Groupe Gfi Informatique will enable us to dedicate ourselves entirely to this task and thus to our partners, "Solutions tailored to their needs".
GFI Informatique, Europe's leading provider of IT services and value-added software, employs nearly 18,000 people and achieves revenue of EUR 1,132 million in 2017. Her new acquisition, the Value Pass, is a partner of "SAP Gold" in the North and West Africa region, and is designing value-added services and products for businesses from Africa and multinational companies.
Source link