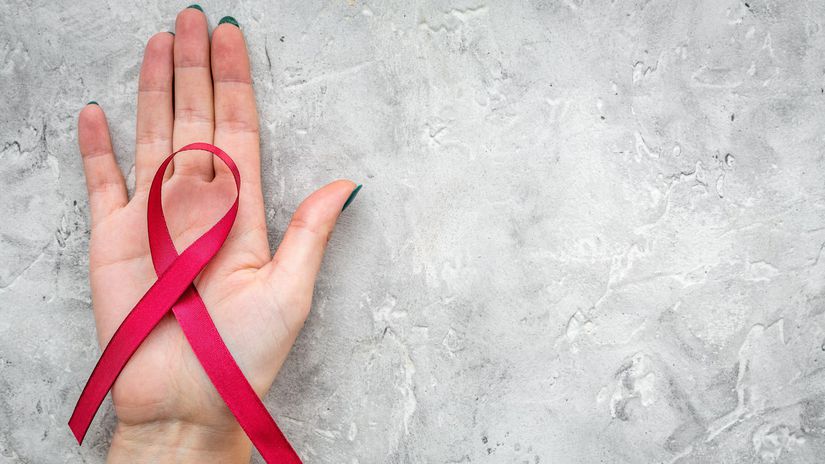 Illustration of the photo.

author: Shutterstock
In the Czech Republic we have already seen a number of cases where individual members of the gay community are interconnected. They abuse someone with HIV by accusing them of unprotected sex.
"Unfortunately, our Law Enforcement Agencies do not have enough
information about HIV and the dispute often ends with unjustified criminal prosecution
innocent person, "says Jakub Tomáš, lawyer of the organization's client
AIDS in the Czech Republic.
It is true that HIV is a positive person who heals modern
Combined antiretroviral therapy becomes virtually non-infectious,
even though it is obliged by law to notify its diagnosis
doctors and sexual partners. "There are still many judges
information about the so-called zero infectious charge. In spite of
Clients were not really found innocent, they were condemned to endanger the health of others
man, "adds Jiří Pavlát, director of the House of Light, which is a civic one
The Association for the Prevention of HIV / AIDS. The first is traditional
we recall the importance of prevention and awareness of this disease.
The last week of November was the European week for testing HIV and AIDS
hepatitis when providing free HIV testing and so on
Hepatitis B and C. International AIDS Day, December 1, will be
in fact, its peak. Of course, free HIV testing is
available throughout the year. A list of test sites in Slovakia is possible
Find www.domsvetlaslovensko.sk.
Since the start of HIV / AIDS monitoring in Slovakia since the year
1985 until the end of September 2018, recorded among SR citizens and foreigners
together 1046 cases of HIV infection. Out of 884 cases for citizens
Of the Slovak Republic, 783 occurred in men and 101 women. With 116 people
(103 males, 13 women) had HIV infection with AIDS
72 infected persons died. Most HIV infections occur in Slovakia
occurs in a group of men who are having sex with men. Then it was an infection
homosexual relationship gained in more than 63% of cases. Most HIV
Positive people live in bigger cities, above all
in the Bratislava region.
"Our goal is to make 90% of people aware of their HIV status by 2020,
or after an unprotected sexual intercourse risk, a test was made, either
HIV positive or negative. Of those diagnosed, they should be minimal
90% receive antiretroviral therapy and 90%
it should have an undiscovered virus. Of the patients being treated
the ambulance in the center of Bratislava has a 90% undetectable bloodstream,
it means they are being treated, "said Dr. Azzaden Shunnar
from the Center for HIV / AIDS Treatment in Bratislava.
At KC Danube in Bratislava on Friday, November 30th
2018 will meet with 18 youth teams from across Slovakia in the National
a competition for the prevention of HIV / AIDS in secondary schools. The competition was prepared by young people
SUCK and high school students compare their knowledge of HIV,
ways of transmission, protection and will be able to show theirs
creativity.
In addition, candle holders are organized in several cities.
In Bratislava there will be Nové Zámky, Levice and Liptovský Mikuláš
which will be held on Friday, November 30th. In Košice and Snina on Saturday
December 1 Sviečkovými marš vyjadruje solidaritu with žuďmi
who live with HIV / AIDS. The world has declared the World AIDS Day
Health Organization (WHO) as an opportunity to raise awareness about it
fatal illness. It was first published in 1988 in the world
this year marks the 30th anniversary. The International Symbol of Fighting AIDS and AIDS
expresses solidarity and participation with people infected with HIV
in 1991 with a red ribbon.
The life expectancy of patients treated with HIV can now be compared to normal
population. These people, however, almost no one wants to heal, society is
their hill and condemn them. Stigmatization takes them far more worried than they do themselves
virus. "You feel good on the health side, but you're dead anyway."
one of them said.