A101 Current Product Catalog January 31! What's the A101 discount this week?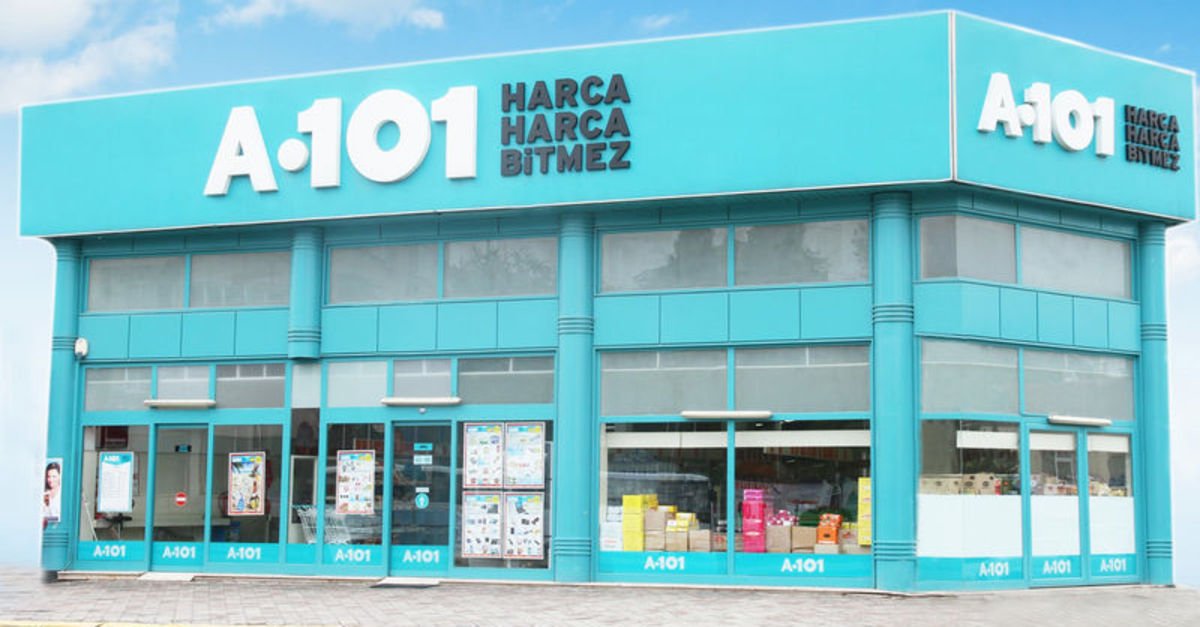 Introduction: 31.01.2019 - 01:21 | Update:
A101 The current product catalog explores those who do not want to miss this weekly discount. The A101 stands out this week include the Samsung 55 "UHD curved TV, smartphone, external hard drive, small household appliances, home textiles, cleaning products, Molfix baby diapers and toys for children.
1

1|8

A101 January 31 There is a discount for many products in the current product catalog. In A101, this week, technology products are re-emphasized, while infants and children have a discount on special products. Like every other week, other small household appliances and other home textile products are special. January 31st Current Products A101 are in our news.

31 JANUARY A101 CATALOG OF STONES

Mobile Phone Samsung Galaxy Grand Prime G532

Elton 32 TV HD Ready LED Satellite TV with 949 TL

Samsung 55NU7300 UHD Curved TV

WD 1TB External Hard Drive 279 TL

Samsung 32GB Micro SD Card 27.95 TL

2

2|8

Trend folding triple spring spring 175 TL.

5 pole library 95 TL

Multipurpose wardrobe 165 TL

Baby Damaklı for pizza 4,95 TL

Slip carpet 6,50 TL

Plastic bathroom products 9.95 TL

3

3|8

Vestel Solid Juicer 249 TL

Vestel Tea Machine 199 TL

Vestel Mixer & Blender 129 TL

Set for manual mixing Sinbo 79,95 TL

Sinbo boiler 29.95 TL

Comfort Comfort Double Room 44.95 TL

Single Comfort 37.95 TL

Relief Carpet with Embroidery 59.95 TL

The dual mechanism rolled 79.95 TL

Rear carrier bracket 39.95 TL

4

4|8

Rectangular tray 4,95 TL

Trend Long Storage Container 2.95 TL

Matara Pattern 4.95 TL

Rooc Pattern Knife 4,95 TL

Foldable trolley on the market 45 TL

Wooden spoons 2 TL

Spoon lid 2.50 TL

Porcelain cup with lid $ 12.50

Stained glass 2.95 TL

Food container 7,50 TL. Bread 12.95 TL

5

5|8

Toy My First Car 39,95 TL

Metal vehicles licensed with toys 6.95 TL

Construction Tools for Friction Toy 8.95 TL

Mind Game 16.95 TL

Toy Wooden Puzzle 8.95 TL

Toy Nostalgic Cars 19.95 TL

Metal vehicles licensed with toys 19.95 TL

Remote control running on battery 29.95 TL

Doll Doll $ 19.95

Tea Set 9.95 TL

Sabahattin Ali Books 3,95 TL

6

6|8

You can dust bag 39.95 TL

You can box gloves 44.95 TL

Wilson backpack 69,95 TL

Set of 3 pliers

$ 22.95 locked tool bag

Multipurpose lamp 13,95 TL

7

7|8

Molidge diapers found 64.95 TL

ABC Concentrate Softener 12.95 TL

Hypo white 7,45 TL

ABC Washing Powder 39.95 TL