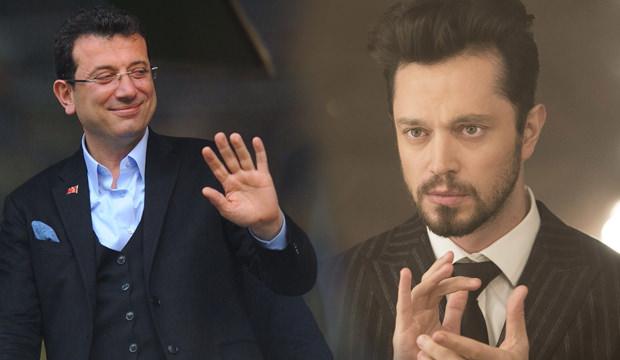 The parties will not receive the help from the Istanbul election vault on June 23rd. Ekrem İmamoğlu, a candidate of the Republican People's Party of Istanbul, has launched a fundraising campaign. The campaign has also shown great interest in the world of the magazine.
100 TL TL SUPPORT FROM MURAT BOZA
CHP Deputy Director for Administrative and Financial Affairs Erol Bektas, said in his description "A well-known person donated 100,000 TL since the first day."
According to the Yeni Asır Special Report, the pop singer Murat Boz claimed to donate 100,000 TL to the campaign of Ekrem İmamoğlu.
By law, a person may donate to the political party a maximum of 54 thousand 566 TL within one year.
When this happens, the CHP administration, which receives a donation of 100,000 TL, contacted Murat Boz and stated that the amount above this amount can not enter a secure party.
Murat Boz, 54,000 566 TLs, invested 45,000 434 pounds on behalf of his mother.
SOURCE: NOVI ASIR – OLENOL KANTÜRK