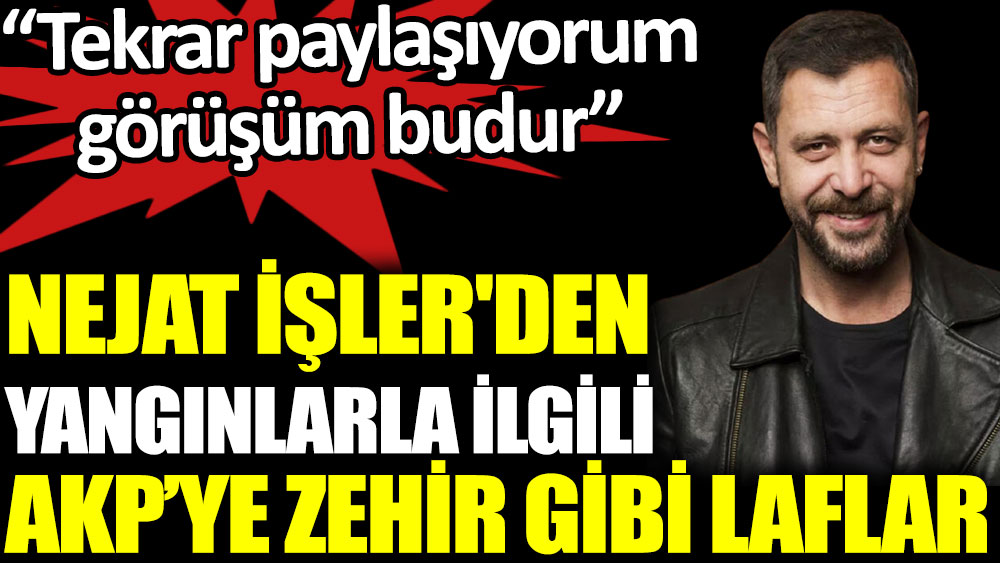 According to OdaTV news, actor Nejat İşler rebuked the government after forest fires in Turkey.
Member of the Left Party, İşler "This government is the biggest disaster that has befallen our country! In addition to the fight, they passed a law from Parliament and put greedy contractors in order to turn the fire into an opportunity! , He said. He quoted his post.
Works, "I'm posting again. That's my position. Let me go." He said.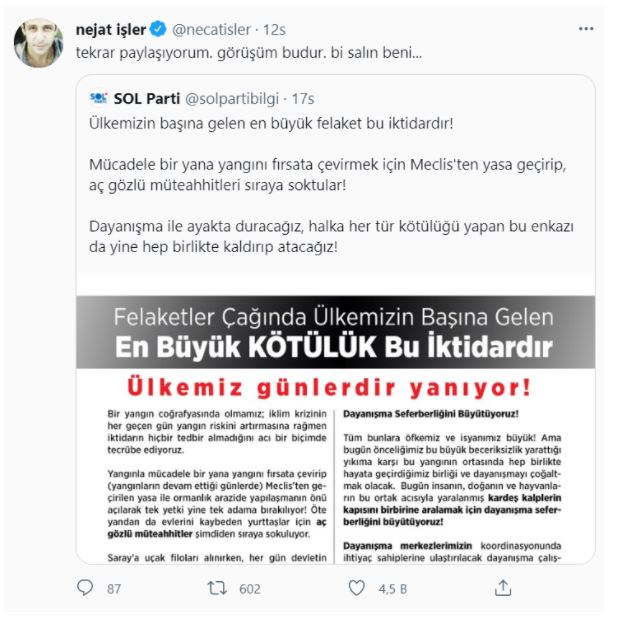 Related news