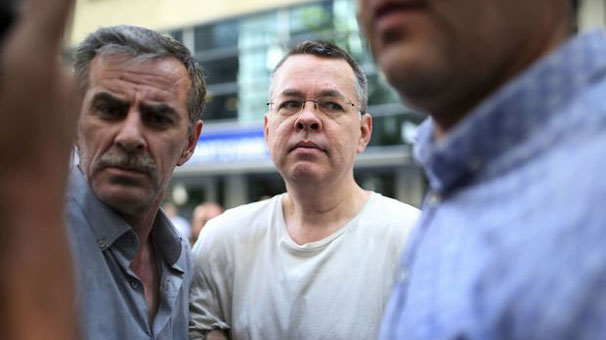 American priest Andrew Craig Brunson was sentenced to 3 years and 15 days in prison for health problems. returned.
Brunson's lawyer, Ismail Cem Halavurt, filed an appeal to the decision of the Second High Court in Izmir and filed a request with the Regional Court of Justice, alleging that it was against the law and the law. In a statement filed by Halavurt to the Regional Court of Izmir, the decision of the High Court of Justice in Izmir on the hearing of 12 October 2018 on the decision rendered by the court of appeal and the decision on the enactment of the reasoned decision after the notification of the reasoned decision should not be applied demand was also held .
The lawyer on October 17, when the lawyer Halavurt complained, asked the court to file a request for protection against the decision and requested a reasoned decision from the court. The Prosecutor, who reviewed the reasoned decision of the Second High Court, also filed a request for the Regional Court of Justice to annul that decision.