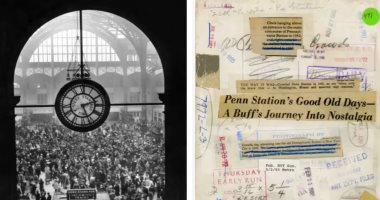 The New York Times has between 5 and 7 million historic photographs kept in the closets and drawers in the basement of its famous Times Square building, as well as image information, including the release date and the reason for the release. Use Google to digitize such a large number of images and convert them to electronic images.
According to The Verge, the treasury in the cellar of the newspaper known as a "morgue" contains nineteenth-century photographs, many of which are not found anywhere else in the world.
"This is an invaluable record not only of Times history, but more than a century of global events that shaped our contemporary world," said Nick Rockwell, chief technology officer at the New York Times.
That is why newspapers used Google to use AI technology not only to manually scratch the handwritten notes and the type of writing attached to each image, but also to classify the semantic information it contains (linking data such as web pages and dates).
Google says the Times will also be able to use its object recognition tools to extract more information from the image, making it easier to index and re-appear for future use.
Although the images will not be available to the general public, as it was when Google was working in the Time Magazine archive, it is still a precise insight into article history and shows how AI can make this type of conservation richer and easier.
Source link