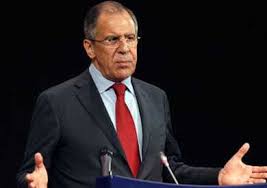 Asha


Posted in:
Monday, April 8, 2019 – 13:31
| Last update:
Monday, April 8, 2019 – 13:31

Russian Foreign Minister Sergei Lavrov stressed the importance of the role of the Russian-Arab Cooperation Forum, to be held in Moscow with the participation of Arab Foreign Ministers on April 16th.
"Increasing cooperation with Arab countries on a bilateral or multilateral basis is one of the absolute priorities of the Russian foreign policy," Lavrov said during his speech at the Expo in Moscow. Russian-Arabic Cooperation Forum, to hold its regular session at the level of Foreign Ministers of Russia and the Arab State League in Moscow on April 16th.
For its part, Arab Republican Union President Mohammed Abdo Said told the news agency Sputnik on the sidelines of the exhibition – he will talk to the Russian side about rebuilding the destroyed infrastructure in Iraq, Syria, Libya and Yemen.