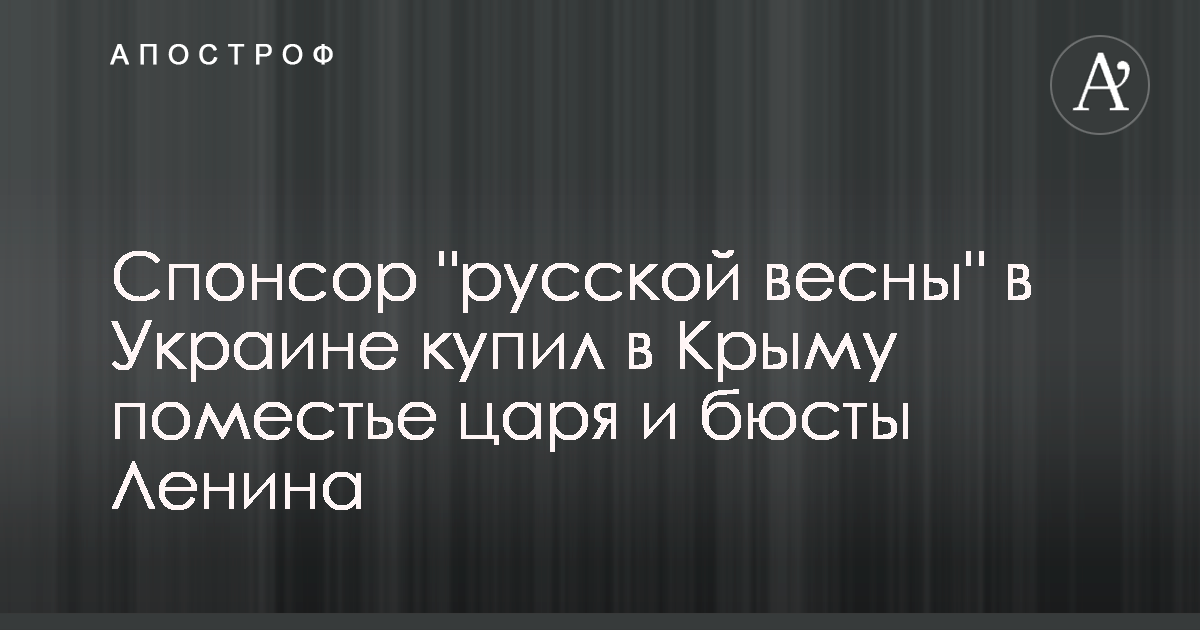 On Thursday, November 29, an auction was held the sanatorium "Livadia" was sold, located in the occupied Crimea: the buyer was the Russian oligarch Konstantin Malofeev.
This is reported by local media.
As noted, only two participants entered the competition. Joint Stock Company "Sanatorium Livadia" and LLC "Resort Livadia". Both were registered in Simferopol.
The ultimate owner of the company is Konstantin Malofeev – the Russian oligarch, among others – chairman of the board of directors Tsargrad group of companies, founder of TV channel Tsargrad TV.
Not only were land plots with an area of ​​over 26,000 square meters, but all the property along with several buildings of the Livadia palace. Also shells, boilers, baths, Lenin busts and defibrillators, 113 televisions
On the territory there are three objects of cultural heritage of regional significance: "Ironworks with iron space, early twentieth century", "Small service home, beginning of the twentieth century", "House of the twentieth century, nineteenth century". Also sold.
Sanatorium "Livadiya" before the occupation of the Crimea belongs to the Verkhovna Rada and the company of the Ukrainian unions "Ukrprofzdravravnitsa"
Remember, Constantine Malofeev, often called the "Orthodox Oligarch," is considered to be one of the main drivers of the Russian invasion of Donbass. Specifically, one of the former presidents of the so-called. DPR Igor Girkin-Strelkov and DPR's "former Prime Minister", deputy liquidator Aleksandra Zakharchenko, Alexander Boroday, are people who worked in the structures of Malofeev. Boroday, according to the oligarch, was his public relations advisor, and Girkin worked in one of the companies as head of the security service.