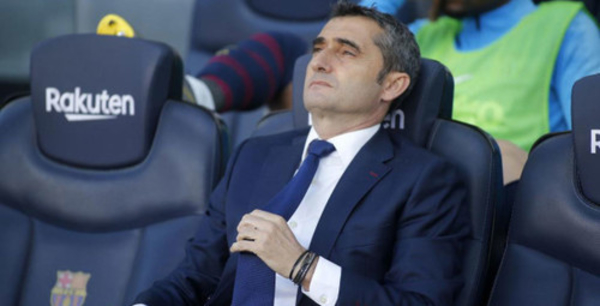 Catalan Barcelona coach Ernesto Valverde has shared his expectations of the first round match of the Champions League group stage against Dortmund Borussia, which will take place on September 17th. Start at 22:00 in Kiev.
"A bad day can cost you participation in the Champions League. Both past finalists have lost more matches than we have, but in this tournament it cannot be ruled out for ten minutes.
Dortmund players play well in ball control but are also strong in counter-attack. We do not know how they will act tomorrow.
Will Ansu Fati be the youngest Barcelona player to make his starting lineup tomorrow? If he plays, then not to set the record, but because the team will need him. Fati is an extremely talented player and we are very pleased with him, "Valverde said.
If you find an error, select a piece of text and press Ctrl + Enter.