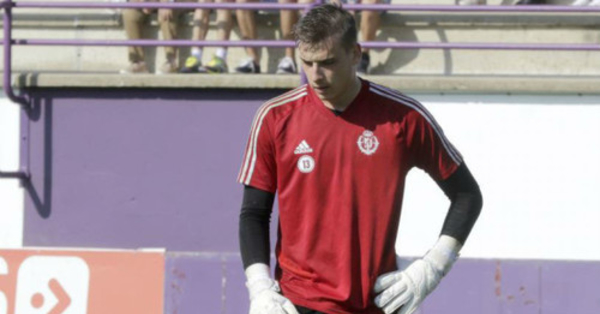 France Football presents the nominees for the 2019 Kopa Trophy Award, which is awarded to the best young player according to the results of the year.
Please note that the list includes Ukrainian goalkeeper Andrei Lunin, who belongs to Real Madrid, who became the U-20 world champion in the summer.
List of Applicants for the Kopa Trophy-2019 Award:
Goalkeeper Andrei Lunin (Valladolid), midfielder João Felisch (Atlético), midfielder Jadon Sancho (Borussia D), striker Moise Keen (Everton), midfielder Samuel Chukweze (Villarreal), midfielder Li U (Valencia), defender Mates de Ligt (Juventus) ), striker Vinicius Junior (Real Madrid), midfielder Kai Haverts (Bayer) and midfielder Matteo Genduzi (Arsenal).
The winner will be chosen by the owners of the Golden Ball in previous years. The Kopa Trophy Award has been awarded since 2018. The first owner of this award was PSG striker Kilian Mbappe.
If you find an error, select part of the text and press Ctrl + Enter.