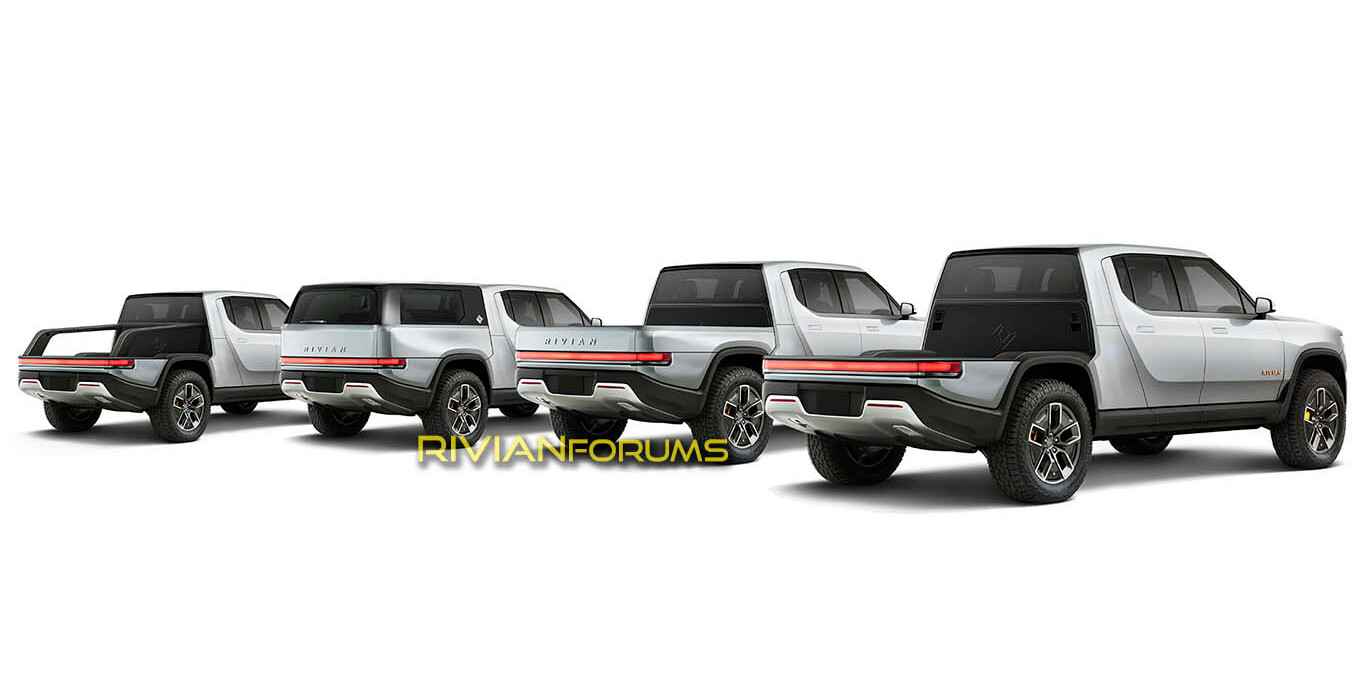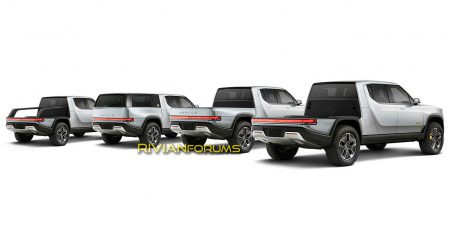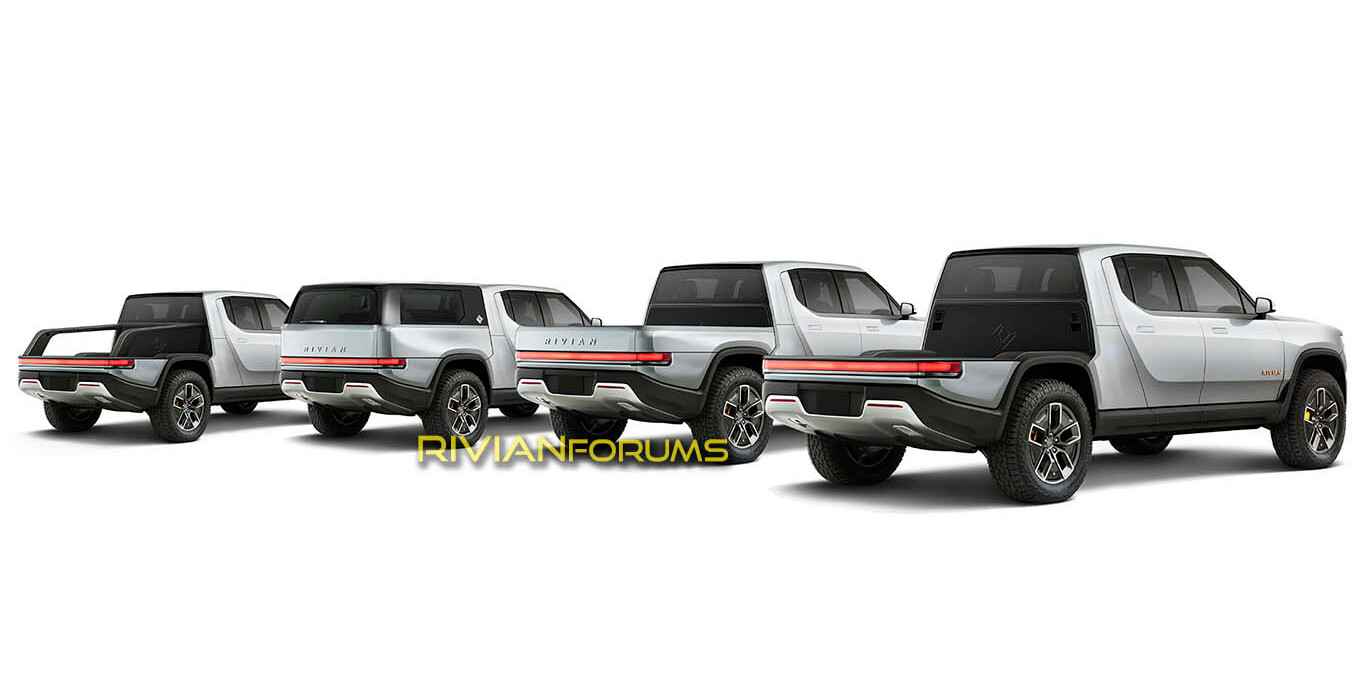 At the end of February, the US manufacturer of the Rivian R1T electric motorcarrier patented a "replaceable auxiliary battery" for standalone installation in the body, and now decided to go further and filed a patent application for a "modular body" that facilitates the reconfiguration of an electric car.
In this case, the basic version is the Rivian R1T, which contains a body that is not usual for a truck, but a straight base to which the required module can be fixed. In the images there are options such as a motorcycle platform, a classic open body, and a few options for sealed boxes, both cargo and passenger.
The development systems believe that, above all, such diversity is useful not only for the Rivian R1T owner, but also for those who will take this electric car through the car sharing system. Each new client will then be able to choose the exact configuration you need on your next trip.
Of course, the system includes all the fastening systems required for quick installation, and even a set of sensors to determine the type of module currently being installed and to adjust the suspension, control, dynamics and so on.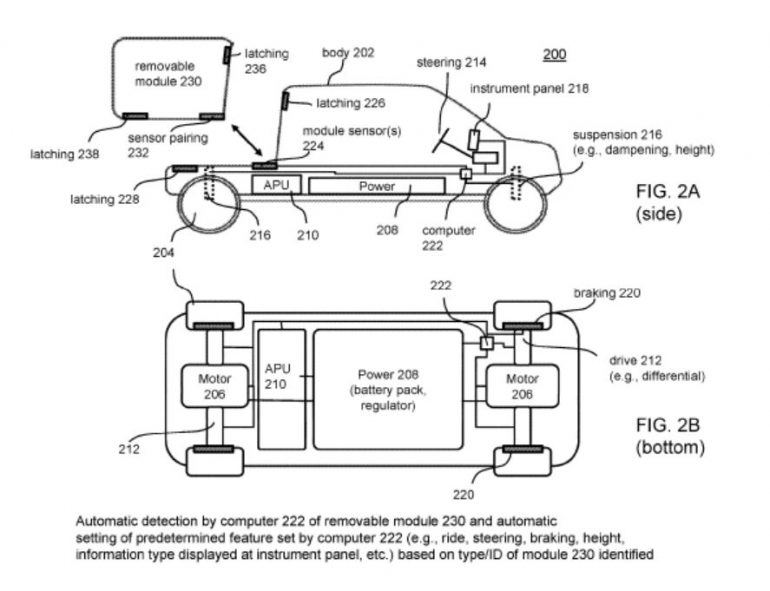 Recall that the Rivian R1T is equipped with four electric motors with a total power ranging from 300 to 562 kW, depending on the configuration. Customers will be able to choose one of three battery capacity options: at least 105 kWh will provide a power reserve of 370 km, an average 135 kWh will provide a power reserve of 480 km and a maximum of 180 kWh will have a reserve of 640 km. Slightly later, the electric crossover Rivian R1S was introduced with similar characteristics.
Source: Electrek
Source link