Ukraine has created the first electric truck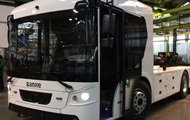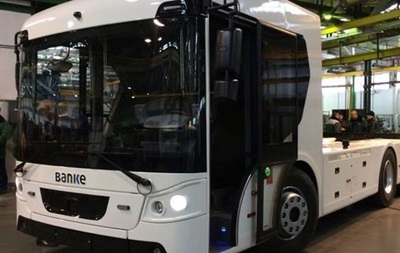 Photo: Denis Katsilo / LIGA.net
The electric ERCV27 can achieve speeds up to 80 km / h
The electric machine ERCV27 is intended for mechanized loading of solid household waste. They will work in EU cities.
The Ukrainian corporation Bogdan presented an electric truck created for the Danish company Electromotive Bank. The car was manufactured in Lutsku at the plant of state №1.
The press release reports the corporation on Thursday, November 22nd.
It should be noted that the electric machine ERCV27 is designed for the mechanical load of solid household waste. They will work in EU cities. In the future, Ukrainian cities may be interested in such electric machines.
The electric machine manufactured in Ukraine received a positive feedback from the customer - Bank Electromotive. After completing the certification in Denmark, it is planned to start mass production under a major contract, the statement said.
The special vehicle ERCV27 is capable of speeds up to 80 km / h. The power reserve without a traction battery total of 220 km permitted and lasts for 12 years.
The truck is equipped with combined ventilation, boilers, video surveillance system and air conditioning.
Now Bogdan produces trolleys for Ukraine and Europe, electric buses for Poland and the Czech Republic, as well as the body of electric buses for France.
It was previously reported that electric truck Tesla Semi made the first flight. Car tests passed in California.
It has also become known that the United States has created a hydrogen tractor for Nikola Tre, which is specifically designed for the European market. Tractor power varies from 500 to 1000 horsepower.
News from from Korrespondent.net in the telegram. Subscribe to our https://t.me/korrespondentnet channel