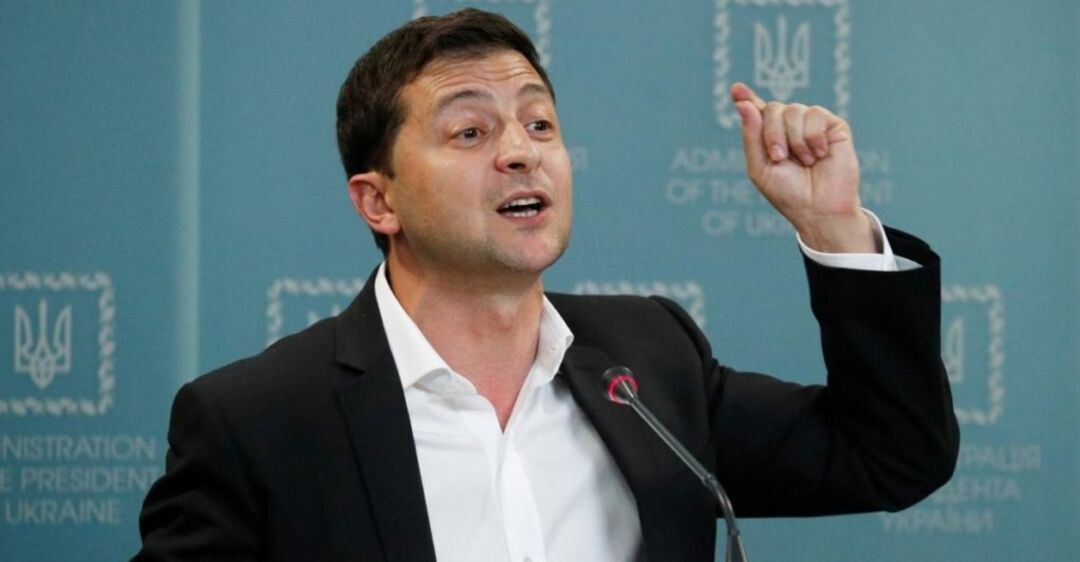 Ukraine's President Vladimir Zelenski has vowed not to give up the state's interest in the Donbas talks.
Zelenski wrote about it on Facebook on Sunday, October 13, ahead of the celebration of Ukraine's Veterans Day. The president appealed to citizens not to disturb public order during the planned protests.
"There will be plenty of veterans and volunteers in the capital on October 14th. I understand your fear of further resolving the situation on the Donbas. You absolutely rightly don't want what you fought for to be useless. And don't let the betrayal of the lost battles and sisters be betrayed.
I promise you as President of Ukraine and Commander-in-Chief of the Armed Forces, and I will never allow that, You have repeatedly said that veterans like no other want peace. But not just anyone, but fair. I know this and I assure you it will only be so. And it couldn't have been otherwise. On May 20, I vowed to defend Ukraine's sovereignty and independence by all means. I am true to this oath and stay true to it always"- said Zelenski.
The president asked Ukrainians not to endure the provocations of those who "want to create an eloquent picture for Russian television."
"I believe that on this day, warm hearts will not overshadow common sense. I'm begging you – be cautious, act responsibly, within the framework of law and public order, Tomorrow is our Ukrainian national holiday. We do not make gifts for our enemies today with our own hands. They dream of seeing quarrels and chaos in our ranks. And they are very afraid that the Ukrainians will unite and unite. Because then we are strong. Because then – invincible. Therefore, we will envy everyone to prove that we, the Ukrainians, are free, civilized and most importantly wise people. Remember that. Glory to Ukraine"he added.
Vladimir Zelenski
presidential press service
As Observer reported:
Subscribe to our Telegram. Get Only The Most Important!
Source link