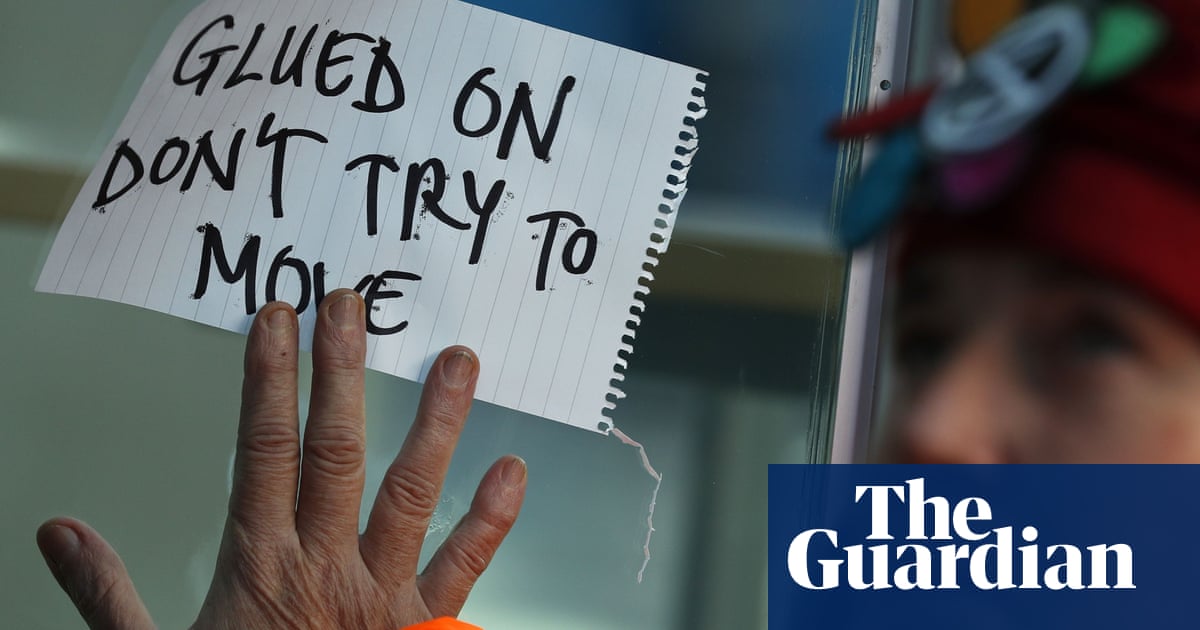 Protesters in the field of environmental protection have struck the windows of the Business, Energy and Industrial Strategy Department in London deliberately trying to incite their arrests.
One protest climbed over the rotating door of Victoria's Street in Westminster and wrote "splash" in black spray, while the other police quickly arrested after spraying the symbol of extinction at the windows of BEIS.
Vandalism came when the police began to remove the protesters who overcame the entrance door to the cards inside the entrance of staff in the building.
Earlier, dozens of members of the Extinction Rebellion group locked on the swing door, while the others were glued to the glass.
At the second entrance, protesters from the Christian Climate Action group could be seen through the windows that they entered the lobby of the building and locked on the equipment.
Bell Selkie, 48, from Wales, sat next to her daughter, sticking her left hand to the door of the BEIS and locked to her right. She said that the effects of climate change became apparent.
"The IPCC report in October gave us six to 12 years, and this is known as a conservative report." If we do not react with war, we are all well-off, all of us. "My heart breaks and I have to do something and put my life on hold," she said. is.
Some protesters wore vests and cloths for high visibility with the words "conscientious protector". Asked what this meant, one demonstrator who liked not being called, said, "I have a conscience and never did that before; I have to do something. We have to protect the environment, because if not all other problems, all other causes which exist, are meaningless. Everything else is meaningless. "
Contacts from the inner building said they had been notified of the internal system of public addresses that the inputs and outputs were blocked, and no one could enter or leave the department.
In a statement, the United Kingdom government, in particular BEIS, promotes counterfeiting – meeting with companies that have been batting more than 30 times in the past three years, compared to zero-time anti-fracking groups, despite the vast local opposition.
"From the Preston New Road (665 days and counting) to Lancashire, Kirby Misperton, North Yorkshire, to Horse Hill in Surrey, the community is gathering to fight the fracking."
The protest on Monday morning intends to be the first in a series that continues throughout the week and culminates in a massive action of civil disobedience on Saturday, which activists call "the day of rebellion."