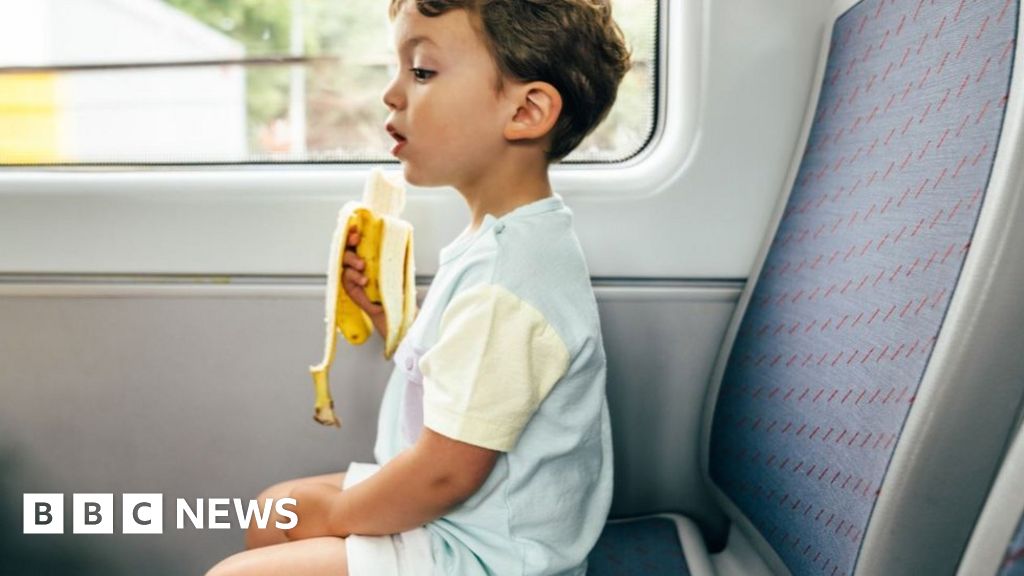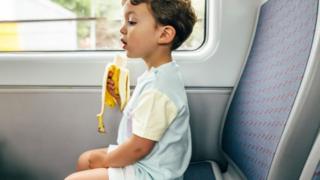 A ban on stopping people smoking on public transport was taken over by the English outgoing mainstream medical service, seeking to combat childhood obesity. Did the plan find favor with travelers traveling around the country or did it leave a bad taste in the mouth?
Six out of every 30 children are obese – and because they are "overwhelmed" by junk food, according to Professor Dame Sally Davies.
She has proposed a series of measures to tackle the growing crisis, but one of the ones that has sparked the most debate is her proposal to ban smoking on certain public transport.
Her proposal was stated: "To prohibit eating and drinking in urban public transport, except for fresh water, breastfeeding and for medical conditions."
But what do the people who have to lead these trips think about the idea?
In Wolverhampton, one of the worst places for childhood obesity, Maan Surdhar said banning snacks on public transport would not solve the problem.
"I think kids need to be more active," said the 29-year-old, who lives in London and is a postgraduate student at Wolverhampton University.
"In London, people are more aware of their health, children seem to be more active.
"But here I only see kids being dragged around, eating all the time and then going home and there is also a real problem with game addiction.
"I don't think the answer is to ban food on public transport, because, for example, they might not eat on the bus, they'll still eat it outside, right?"
Rosemary O & # 39; Connor, 61, of Aldersley, Wolverhampton, said: "I don't think we should ban eating on public transport.
"I get on buses and buses often and have a snack on them, because that's the only way I have it.
"It's up to your parents – it can do you harm a little and often?"
Tony Morgan, 55, who works security at Wolverhampton Railway Station, called the plan "ridiculous."
"I don't think it would help stop the children from becoming obese," he said.
"The main thing is that parents are busy right now, so it's easier to pick the way."
Michelle Crosbie, Lecturer in Public Health at the University of Wolverhampton, called for projects that address the roots of obesity in children.
"The government has run different programs and looking at school dinners, but if you can get out of school and access fast food, it won't help," she said.
"But banning food on public transport may not be the right way to do this. We need to fund broad initiatives with families and children to provide safe and accessible places to play in a way that combines physical exercise and technology."
In Liverpool, Stacey said she agreed to the ban, but not for young children.
"As a parent, you have to give them a snack – and they can have a healthy snack," she said.
"Fast food and hot food. Yes, it's awful sitting next to people eating it on the bus. That shouldn't be allowed."
In Nottingham, Sue Walters said: "If you want to change what people eat, you should be targeting producers, not end users.
"People often don't have the time or the data to make better decisions, but if the products are better, change what is consumed immediately."
Jo Drage said, "How would you do that? Who goes to the police?"
"Who will judge when one has to eat and what one can eat?"
Communist Emma O & # 39; Riordan posted on Twitter that the idea was "nonsense" and indicated the need to eat on the run.
"I'm currently on the bus for work that left at 06:35 BST, so I left the house at 06:25. I'll be damned if anyone takes my snack from me.
"Also, were the authors of this report around" hungry "children?
"If you share a one-hour bus trip home with your kids after school, would you rather see them have a snack or a crowd?"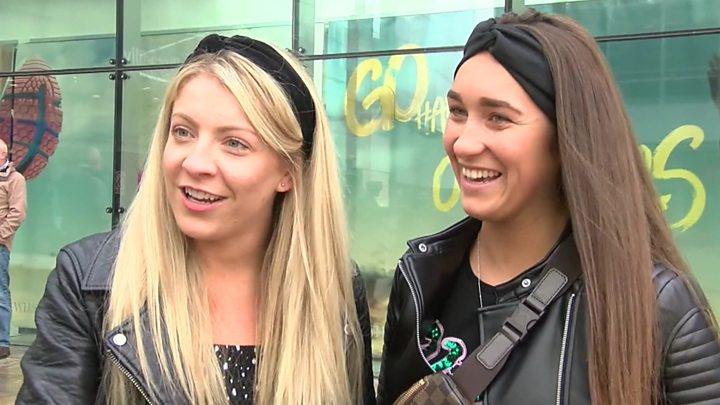 TV presenter Kate Quilton, who appeared on Channel 4's Food Unwrapped, He said: "The question is what children eat, not when.
"Giving my baby a little banana on the bus can be a godsend. (A) banning public transportation is not the solution."
A senior conductor with West Midlands Trains trains told BBC 5 live that it was a "ridiculous idea" from a practical standpoint.
"I just wonder who thinks this nincompoop nanny will impose this? Does he want us to get people off the searches before they get on the train or take their food when they start smoking?"
"I'm tired of just begging someone to get their feet off their seats, if I tried to get their food off, I'd get a mess on the train."
Some people could see the benefits of the idea but questioned the approach.
Anne Terry, at Tunbridge Wells, said: "I see that a ban would be introduced for the right reasons, but I'm not sure the ban is the right way."
Blessed Clive Freeman added: "I think people who have hot, smelly food on the train are more annoyed with passengers than they eat in general.
"If it's about obesity, it would be better if they just said no fizzy drinks or junk food. Manufacturers really do make food and drink a little healthier."
Dr. Simon Blainey, Associate Professor of Transportation at the University of Southampton, He said it was an "awful idea" and "a great way to discourage people from traveling to healthy and sustainable ways of working."
Mark Ryan, a delivery man in central London, said: "I think it is a reasonable idea to ban snack on Tube, but I don't think it will really help reduce obesity.
"The problem is our fast food culture. That's what needs to change. I also don't see how they can handle it to the police."
Health Minister Matt Hancock said his department would scrutinize the report and "act on the evidence."
A spokesman for the Health Department said there were no plans to ban smoking on public transport.