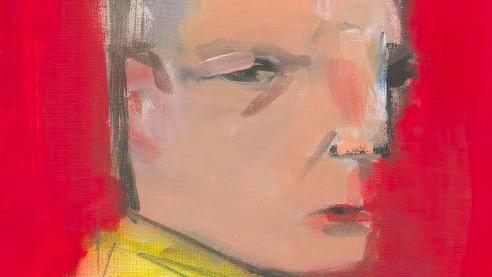 Calvin Johnson owns and operates K Records, the pioneering do-it-yourself record label based in Olympia, Washington. Johnson directed the underground stars of the 80's Beat Happening and records under his own name, Dub Narcotic Sound System and Halo Benders.
His latest album, "Wonderful Beast" released on October 12, was recorded and co-written with Patrick Carney of the Black Keys.
In advance of his show at the Roxy Theater on September 27th, Johnson spoke with the Missoulians about tours, do-it-yourself concerts and "Wonderful Beast". The interview was condensed and modified for space.
You've played Missoula at least a couple of times before, including a visit to the Boys and Girls Club (now Green Source) in 2003 with Dub Narcotic.
I've probably played Missoula at least 15 times in the last 25 years. The first time I played there was probably 1988 or something from '89. It is difficult to keep track.
Do you remember where you played that first time?
At Missoula, we played at the Moose Lodge a couple of times, I think, and then there's that cold hall of the work temple … I forgot the name … the Union Hall. Right in the center. I've played there a few times over the years and I've played in some shows at home and in all kinds of places.
You are very busy playing alternative spaces. Because?
There are really two different things going on there. One of these is, it only plays events accessible to all ages, because I feel that art should be accessible to anyone who would like to appreciate it or try it. This brings me to many different spaces that are, perhaps, not traditional.
But, on the other hand, I also really like playing in spaces that are not the normal rock club "." roll. I mean, I play rock clubs. " roll when they are all ages. Montana is very accessible in this way, more than other states. You can still play bars of all ages in some places.
I do not really like playing in rock clubs & # 39; n & # 39; roll, because people are so complacent. When you play in a different space, I think people really appreciate being in a new environment and trying something different.
Will this wear you down over the years? Alternative spaces do not have all the comforts of a rock club.
Oh hell no. I'm really pretty good with the situation as it is. Take a look at where I'm playing Missoula. Is not that place great? It's incredible. Where should I play Missoula? If I could play Roxy, why should I play elsewhere?
Have you already done a complete collaborative co-production?
The last album I made was with the name Selector Dub Narcotic and that album I did with a producer here in the city (Olympia) called Smoke M2D6 and we co-wrote all the songs together.
The music was very different (compared to the new record), but the process was surprisingly similar.
Do you need a basic level of comfort with someone to write and record together? How much do you do in advance to get to know each other, etc.?
With collaboration, the most important thing is a sense of trust, that you trust their ideas, and this is the most important thing that you know them well. And I immediately felt with Smoke and Patrick. It was like, this guy knows what he's doing and when he says "How about this?" I say "Yes. Let's see what happens".
What were you and Patrick doing in terms of the theme of the record? Many album texts seem to treat human contrast, between the love / the good / bad hate of how people can act and love each other other.
Hmm. Usually I'm just trying to write a song that I think is good and that fits together. I do not think about it too much in terms of subjects.
I feel like I'm writing a song or making a film out there, it's all alone. And anyway people perceive it, it's great. It is completely open to interpretation. If that's what you feel, it's wonderful.
How will your live show be on this tour?
I have a small combo and it's a traditional rock and roll (group) with bass, drums and singer. We're playing the songs of the album plus dozens of songs I've had over the years.
Source link