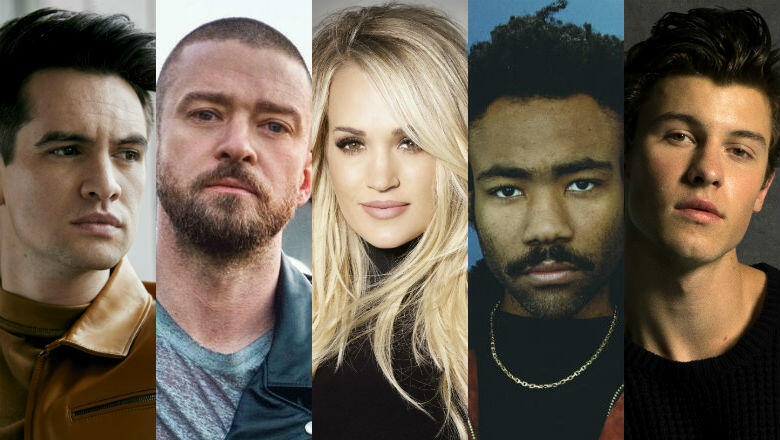 The 2018 iHeartRadio Music Festival has officially arrived! It is expected that the weekend will be absolutely epic, as a series of superstars from some of the world's greatest artists will take the stage in Las Vegas at the T-Mobile Arena – everything will go down on September 21st and 22nd.
Performing at the festival of this year are Justin Timberlake, Fleetwood Mac, Jack White,
Carrie Underwood, Mariah Carey, Childish gambino,
Imagine Dragons, Jason Aldean,
Sam Smith, Luke Bryan,
Lynyrd Skynyrd, Panic! In the disco,
Kelly Clarkson, Shawn Mendes,
Kygo, Rae Sremmurd,
Logic – and it's all hosted by
Ryan Seacrest. The festival will also include a performance of this year Macy & # 39; s iHeartRadio Rising Star winner, Heffron Drive. And, as seen in previous years, there may be only a few surprises in store … anything can happen!
How to watch the 2018 iHeartRadio Music Festival Live:
Even if you can not get to Las Vegas this year, we've covered you. Music fans can watch the festival live both nights on 21st and 22nd September CWTV.com and the CW app at 7.00pm PT / 10pm ET.
Then, relive the weekend by tuning a two-night TV special on The CW on October 7th and October 8th from 8pm. at 10 pm ET / PT.
The 2018 iHeartRadio Music Festival will also be broadcasted via iHeartMedia radio stations across the country through over 150 markets, in addition to the iHeartRadio Music Festival official iHeartRadio station, which you can listen online and via the app.
Source link