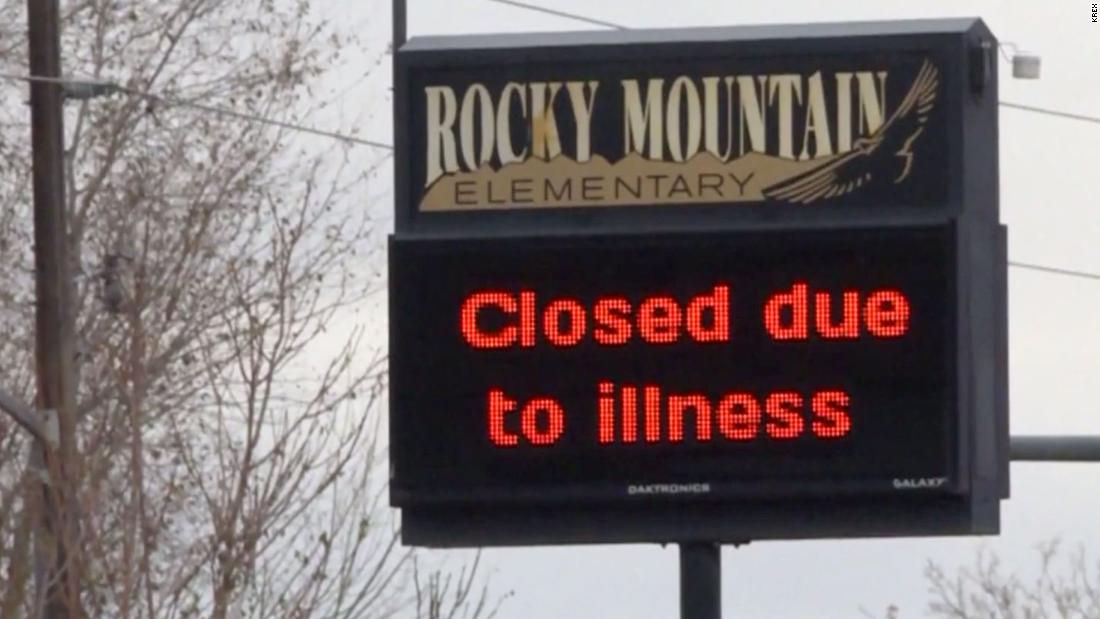 This is the first time the Mesa Valley School District 51 has had to close all schools because of illness, the district announced Wednesday.
"We are taking this very unusual action because this virus is extremely contagious and is rapidly spreading throughout our schools," Nursing Coordinator Tanya Marvin said in a statement.
Dozens of schools in the state's 14th largest district reported increased absences "due to illness and several cases of vomiting on public school grounds," according to
Mesa County Department of Public Health
.
Another, related virus is also affecting students in recent weeks, the district said. "The combination of the two has created an unprecedented spread of disease."
"The onset of symptoms for both types of viruses, including vomiting, is incredibly rapid. The second version also causes fever in several cases," a district statement said.
Health officials say it is about identifying a disease that "works a lot like norovirus" and lasts between 12-24 hours.
Norovirus, sometimes referred to as a "bug in the stomach," is easily spread through direct contact, consuming contaminated food or water, or touching a contaminated surface and then putting its hands in your mouth, the Centers for Disease Control and Prevention said.
The closure includes all activities outside the school, the district said, and the schools will remain closed until the break after Thanksgiving.
The Mesa 51 Valley School District is the largest school district between Salt Lake City, Utah and Denver, Colorado, the district's website says. It serves more than 22,000 students in 46 schools and programs, employing nearly 3,000 employees.