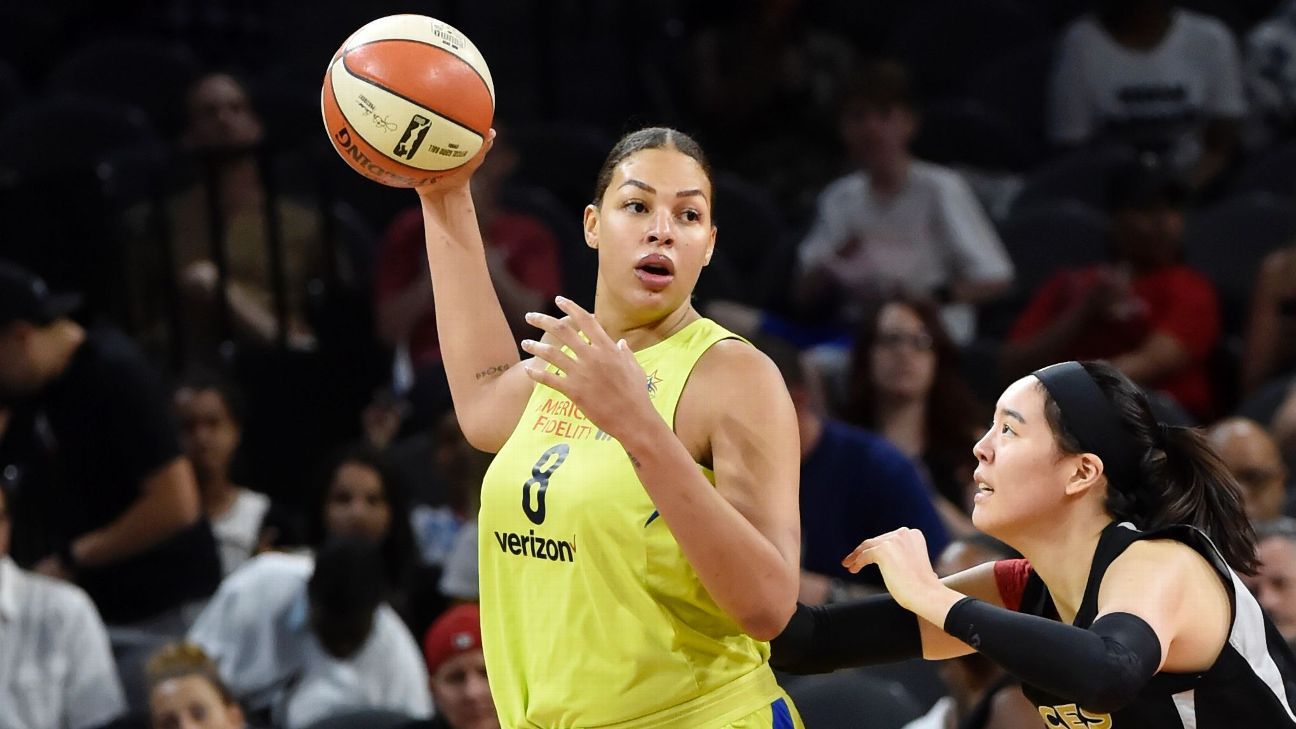 Dallas Wings replaced Liz Cambage in Las Vegas for Moriah Jefferson, Isabelle Harrison and the first two asces of Aces in 2020, the teams announced.
Cambage took second place behind Breanna Stewart at the WNBA MFA vote last year. The 6-foot Australian 8 said in January that he no longer wanted to play in Dallas. After initially saying that he would only go to Los Angeles, Cambage changed his mind and accepted that deal.
"Everyone in the Aces family is excited to welcome Liza in Las Vegas," said President of Aces for Basketball Operations and Chief Trainer Bill Laimbeer. "She gives us the attitude and physical presence that we need. There is no doubt about her physical ability, but what I respect most is her basketball IQ. That is what it is."
The 27-year-old center has set last year's record in the league, achieving 53 points against New York. On average he had 23 points and 9.7 rebounds per game.
This move gives Acesima the impressive frontcouring of the Cambage with the Beginner of the Year, Wilson.
Jefferson, 25, is Dallas native who missed 13 games in 2017 and 17 more last season after surgery to his right knee.
"Today, we have made a series of transactions that I believe are useful to our team now and in the future," said Wing's Chairman and CEO Greg Bibb. "Since we started talks on a potential deal in January, Moriah Jefferson and Isabelle Harrison were the players we were trying to add to our team. Although Moriah can finally decide for the 2019 season, we are ready to wait for her first. We believe she is on the elite level and we are excited to join the team in the hometown and be a key part of our organization in the foreseeable future.
Last year, 25-year-old Harrison took medical leave without a full season.
The Associated Press contributed to this report.
Source link