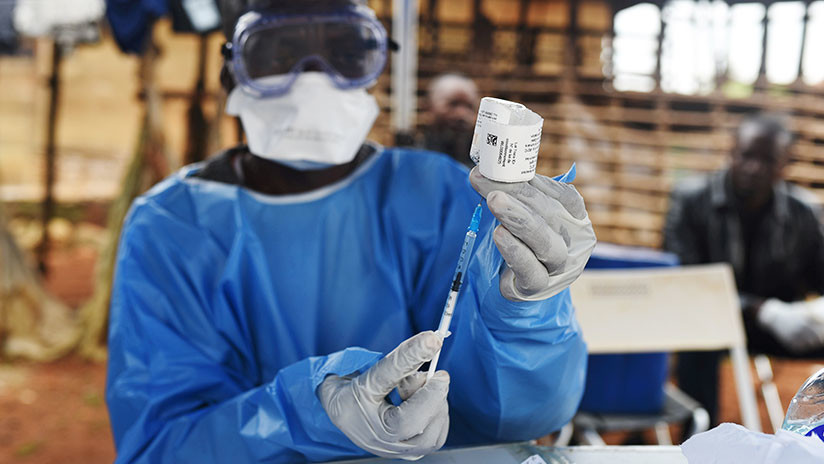 The Central African nation has already recorded 426 cases of infection, a figure still far from 28,000 people hit several years ago in western Africa but threatening to spread.
The World Health Organization (WHO) confirmed on Thursday that the deadly epidemic of Ebola faced by the Democratic Republic of Congo is already the second largest in history, and it is just the epidemic that emerged a few years ago in West Africa, reports AP.
According to a statement by the Ministry of Health of the Congo, they are registered 426 cases of Ebola infection, of which 379 were confirmed, and 47 were probable.
To date, character deceased for the deadly disease reaches 198 people, in confirmed cases, and 47 can be added as probable.
Unfortunately, the response of the Congolese authorities to the virus was made difficult by refusing affected communities according to health officials, so a continuation of the epidemic is expected. "Certainly, we evaluate the deadline of at least six months before we can declare this epidemic is over," said Peter Salama, Emergency Services Director of WHO.
The health tragedy that exists today in this Central African Republic was overwhelmed by the outbreaks that occurred in West Africa between 2013 and 2016, affecting not less than 28,000 people.
"Although figures are far from those of Western Africa in 2014, we witness that the dynamics of the conflict is a different kind of threat: the prolonged outbreak is very likelythe end is simply not in sight"Said Michelle Gayer, Emergency Director of the International Rescue Committee.
Source link