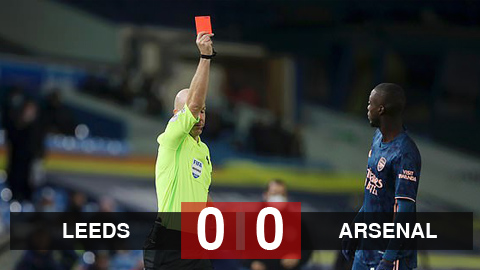 Nicolas Pepe's red card and poor finishing ability made Arsenal only 1 valuable point before the home team Leeds was so hot and created countless opportunities to eat.
Arsenal must march on Leeds ground with a fragmented formation. They lost both central midfielders Thomas Partey (injured) and Mohamed Elneny (infected with Covid-19). The Gunners are forced to use the more fragile and vulnerable intercepting midfielder Dani Ceballos and Granit Xhaka.
Still, Arsenal's absence list also includes Sead Kolalsinac (Covid-19), Pablo Mari, Gabriel Martinelli and Calum Chambers (injury). Leeds, meanwhile, received tremendous strong support when he returned to play after a break in the national team. Calvin Phillips is very important in the midfield to recover from injury. Meanwhile, expensive rookie striker Rodrigo Moreno is also perfectly healthy to play.
With a home advantage and a pleasant psychology, Leeds joined confidently and excitedly. As always, they put pressure on the opponent's field and made it difficult for Arsenal to deploy attacks. At the beginning of the first half, the game was quite balanced as both teams tried to put pressure on the opponent's field. However, dangerous opportunities have yet to emerge.
Compared to Arsenal's lack of cohesion, Leeds impresses with its impressive climbing ability. However, throwing the ball was not sharp enough to help the guests beat Bernd Leno.
At the end of the first half Leeds had 13 shots, but only 2 hit the target and all of these were easy situations for Leno. Meanwhile, Arsenal's numbers are 5 and 0, respectively.
In the second half, when Arsenal and Leeds had just started for a few minutes, the guests suffered a loss of staff. In the 52nd minute, Mr. Taylor, after a VAR check, drew a red card directly to Arsenal player Pepe when the Ivory Coast star took advantage of the "first attack" with Ezgjan Alioski.
With only 10 players left, Arsenal continued to resist the ball from Leeds. In the 64th minute, Dallas had a strong finish with his left foot, but Leno managed to fly for Arsenal.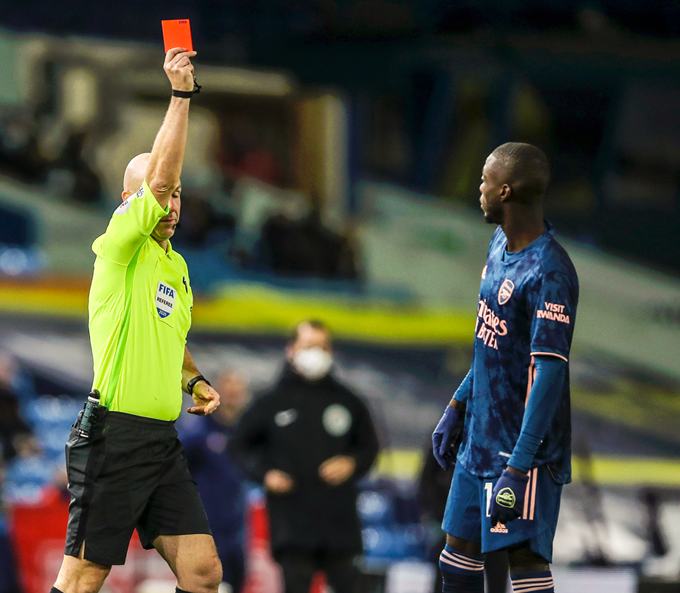 However, the most important ball certainly went to substitute Rodrigo's technical shot into the far corner in the 80th minute, but the crossbar helped Arsenal avoid the goal.
In the 84th minute, taking advantage of Leeds to climb, Arsenal had a sharp counterattack on Aubameyang to cleverly let Saka escape face Meslier. However, Saka failed to succeed.
4 minutes later Bamford hit the post and hit the post with a good pass from his teammate Povende-Ocamp from the right wing. In the 90 + 5 minute, the station once again became friends with Arsen by repelling Raphinha's shot from close range.
Holding each other 0-0, Arsenal finished 11th in the 2020/21 Premier League with 13 points and Leedes 14th with 12 points.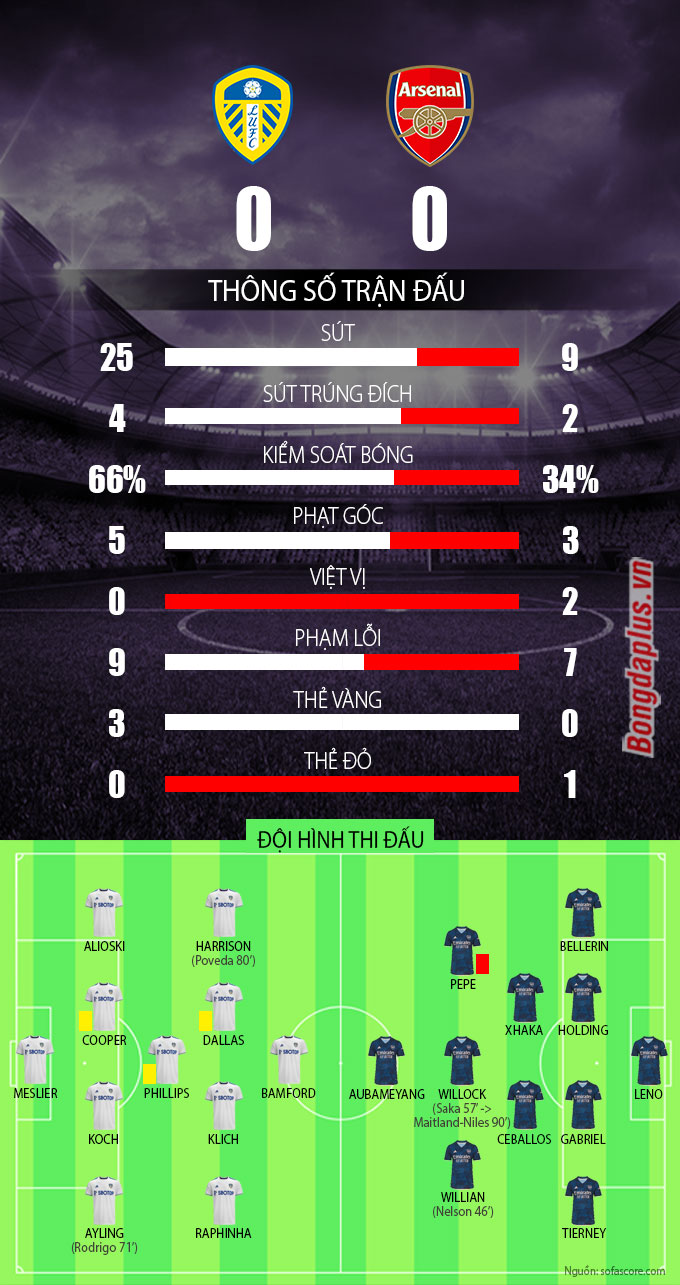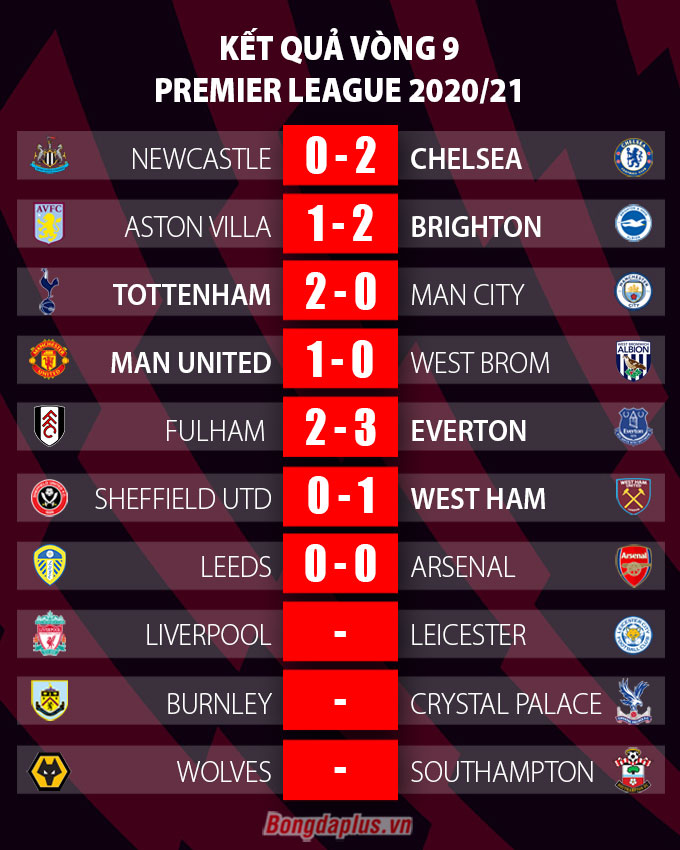 Premier League standings 2020/21