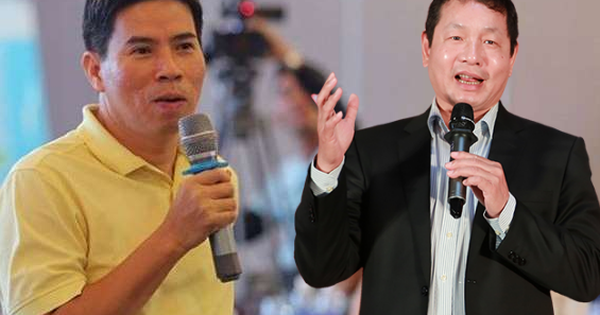 Thanks to the continued announcement of high growth in business results and cash flow tending to enter external stocks, the two Mobile World (MWG) and FPT stocks have grown steadily over the past half year. .
At the end of the week, both MWG and FPT climbed to the highest prices of all time at custom rates.
Compared to the beginning of the year, MWG rose 48% to VND 126,500, equivalent to a market capitalization of VND 56,000 billion. On Friday, the business announced earnings for the first eight months of the year rose 37%.
FPT stocks increased even more with a 58% increase to VND 58,400. FPT's 8-month earnings also increased by over 30% over the same period.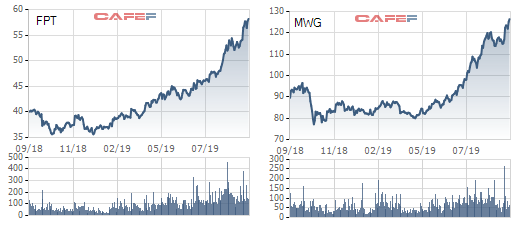 With share growth, the assets of the leaders of the two companies have increased significantly.
The value of the shares of the chairman of MWG increased by VND 2,500 billion to approximately VND 8,000 billion. However, those assets are not enough to put Mr Tai back in the Top 10 richest people on the stock market – he needs at least VND 11 billion.
Another founder of MWG, Mr Tran Le Quan, has also increased its assets by VND 1,500 billion, to almost VND 4,900 billion. Mr. Quan no longer holds a key leadership position in the company.
The other two founding companies, Mr Tran Huy Thanh Tung and Dieu Chinh Hai Trieu, currently own shares worth VN 2.150 billion and VN 1.850 billion respectively.
Compared to Mobile World, FPT management has a more modest asset value.
FPT President Truong Gia Binh currently owns a number of shares worth VND 2800 billion, which is 21st at the top of the rich – an increase of about VND 1,000 billion since the beginning of the year.
The other two members of the Board of Directors, Mr. Bui Quang Ngoc and Do Cao Bao, own shares of VND 1.350 billion and VND 450 billion respectively.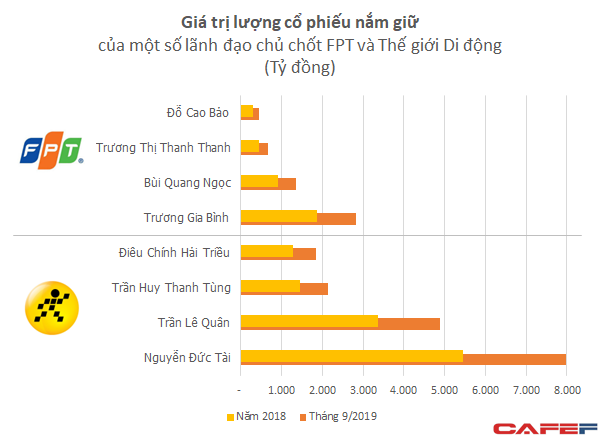 According to Young Intellectuals
Source link