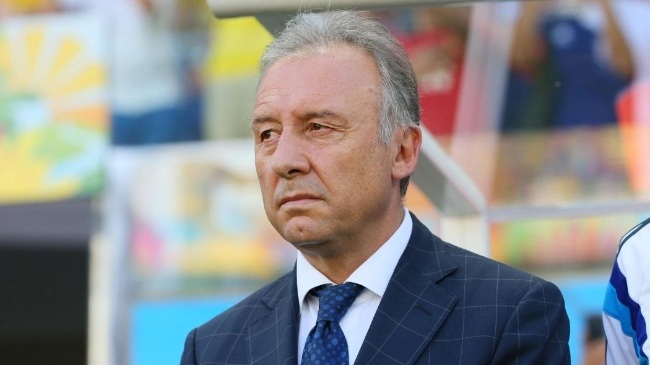 As the host of the Asian Cup in 2019, the UAE decided to win the championship title. With great ambitions, "they have played great" when they decided to call the world's top coach, Alberta Zaccheroni, to lead the national team.
In fact, the UAE has managed to reach the fourth round of the strongest teams. However, in the semifinals they failed to score 0-4 against Qatar. This makes the UAE fans really "angry". Not only did the hosts miss the final score, but were too heavy to defeat the "big rival".
Just one day after that defeat, coach Alberto Zaccheroni decided to resign from the UAE coach after 15 months of bout. Announcing journalists, the Italian strategist said, "I gave my best." I've been trying to give young players a chance to play in each game.
In the last 15 months I have done a lot, but the goal of UAE is to win the Asian Cup. My contract and the UAE football association will end after the Asian Cup. I will not stay in the team.
Actually, we do not want this scenario to happen. We were well prepared but mistakes in the last game made the whole team pay the price. The players did their best, but soccer was like that. I am responsible for this failure. I hope the team will play well in the future. "
At the Asian Cup in 2019, people saw that many trainers lost their jobs. Prior to Alberta Zaccheroni there were 6 other coaches who had broken the team: Carlos Queiroz (Iran), Juan Antonio Pizzi (Saudi Arabia), Marcello Lippi (China), Milovan Rajevac (Thailand), Stephen Constantine (India) and Sven-Goran Eriksson Philippines).
H.Long