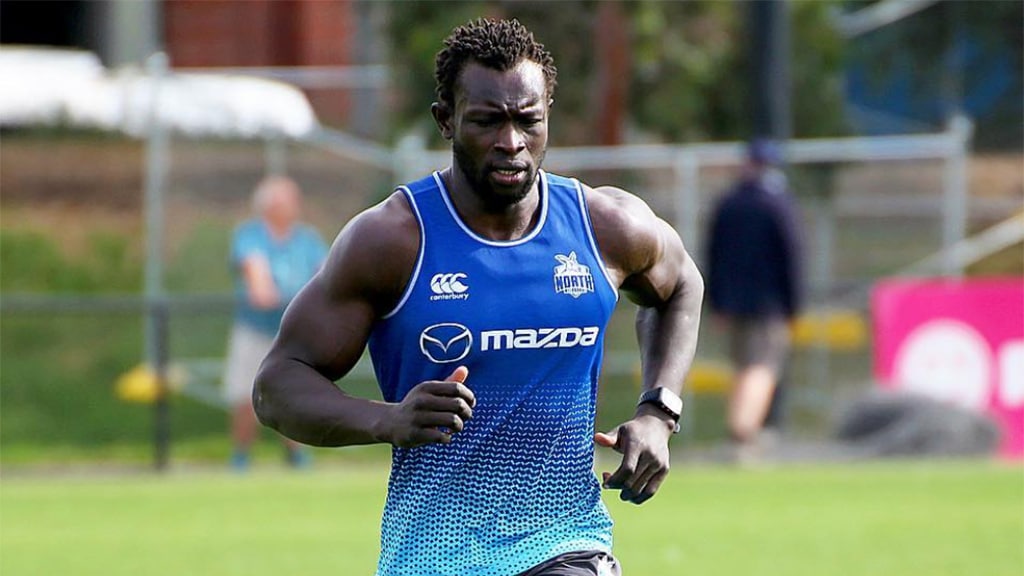 OPPORTUNITY Roo Majak Daw continues with steady progress, for the first time on Monday, after suffering serious injury in December.
Daw's family, friends, and teammates were on hand to see him reach that lap and suitably plummet, similar to the mid-March running on the AlterG antigravity band.
The 28-year-old, who had suffered significant injuries to the hip and pelvis, slowly increased physical effort and shot at goal and trained his training at the training last week.
The Nine Things We Learned Why Dees are Legal
Daw expressed his satisfaction nmfc.com.au about the last step of his recovery before leaving Arden St.
"I'm pretty excited and I will not lie – I've been waiting for so long," Daw said.