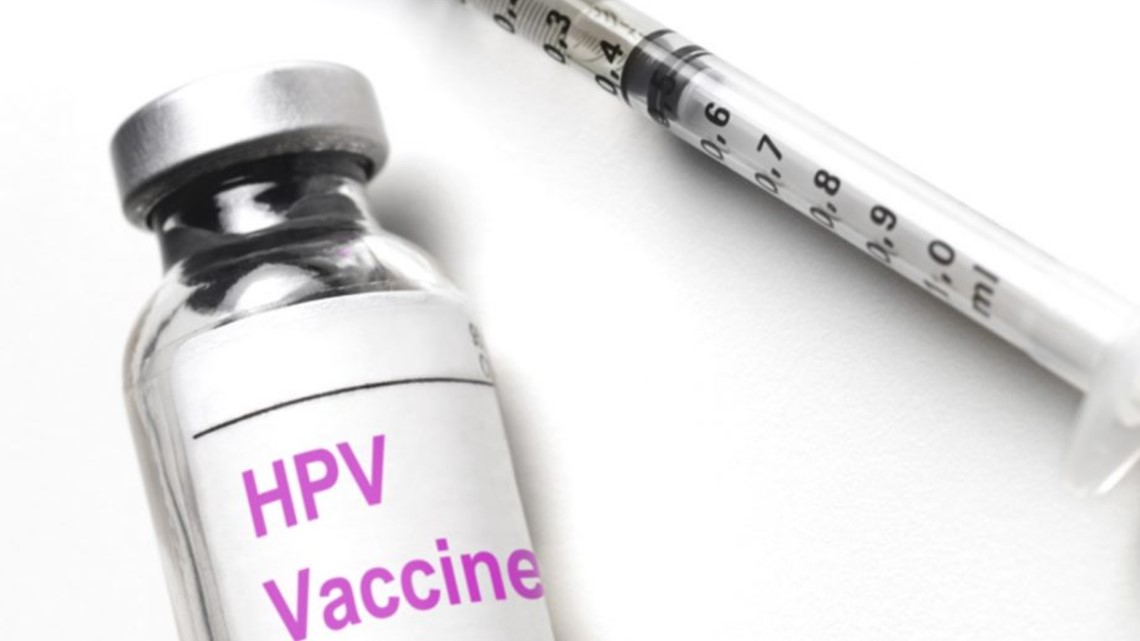 SAN ANTONIO – HPV is one of the most common sexually transmitted infections, but doctors say your vaccine could save you life.
The treatment lasted over a decade, and since the doctors started using the vaccine, they saw a huge drop in some cancer cases.
"There is one vaccine that prevents six different types of cancer, so we are not talking about cancer prevention only in women, but also for the prevention of cancer in men," said Dr. Anna Taranov, Executive Director of Research and Information Management at the University. Health system.
These cancers include cervical cancer, vaginal cancer, cancer vulva, cancer of the throat, including tonsils and tongue, anal cancers, and canine cancer.
"We bring field experts to educate our providers about the importance of HPV vaccination for boys and girls aged 11 to 12, but they also try to catch older and timely patients," Taranova said.
When it comes to the vaccination of children, she said that I do not think it is just preventing sexually transmitted diseases.
"Sometimes parents think that giving HPV vaccines to children is a kind of green light ticket for sexual activity, but just like the cracking of tetanus, it's not a green light to go and push your fingers to rust your nails," she said.
According to the Centers for Disease Control, 80 percent of people will get HPV infection throughout their lives. HPV cancer infections fell by 71 percent among girls. 31,200 cancer cases would be prevented every year with HPV vaccination; it is a mid-base bout game.
Taran continues to advocate the vaccine not only as a doctor but also as a parent of two girls.
"My older daughter has already received the vaccine at the appropriate time," she said. "My younger will receive the vaccine after she gets older."
For more information on family health please call (210) 358-3045. The rest of the story of Kens 5's Wear The Gown can be found here.
(function() { var modules = [ 'error', 'page', 'grid', 'desktop-header', 'toolbar', 'weather-summary', 'navigation', 'video', 'throbber', 'utils', 'fitted-headline', 'forecast', 'article', 'continuous-scroll', 'sharing', 'gallery', 'radar-gallery', 'forecast', 'article-crosspromo', 'featured-videos', 'chapter-slider', 'pollen', 'olympics-live-stream', 'three-day-outlook', 'current-weather', 'search-results', 'tracking', 'chapter-progress', 'progress', 'countdown-clock', 'longform-explore', 'media-gallery', 'social-sharing', 'weather-alerts', 'weather-interactive-radar', 'closings', 'tealium', 'alert-bar', 'cookie', 'sticky-sharing', 'live-indicator', 'sharethrough', 'taboola', 'elections', 'just-for-you', 'just-for-you-li', 'olympics-tv-listings', 'headline-list-with-abstract', 'text-only-headline-list', 'story-snapshot-with-abstract', 'snapshot', 'story-snapshot', 'special-content-headline-list', 'notfound', 'linked-image', 'article-recirculation', 'linked-image-with-title', 'newsletter-signup', 'linked-image-with-title', 'newsletter-signup-multiple', 'live-videos', 'breaking-news', 'weather-alerts', 'closings', 'media-gallery-alt', 'alert-center-menu', 'trending-list', 'toc', 'featured-radars', 'searchbox', 'hot-races', 'recirculation', 'photo', 'video-youtube' ]; require.config({ 'baseUrl': '/', 'deps': modules, 'waitSeconds': 30, 'bundles': { 'modules': modules }, 'paths': { 'jquery': 'scripts/jquery-3.1.1.min', 'jwplayer': 'content/player/jwplayer.js?version=3.1.0', 'modules': 'Views/dist/scripts/modules.min.js?version=3.1.0', 'facebook': 'https://connect.facebook.net/en_US/all', 'twitter': 'https://platform.twitter.com/widgets', 'slick': 'content/libs/slick/slick.min', 'dotdotdot': 'content/libs/dotdotdot/jquery.dotdotdot.min', 'jqueryui': 'Views/lib/jquery-ui/jquery-ui.min', 'comscore': 'content/libs/comscore/comscore.min', 'stickyfill': 'content/libs/stickyfill/stickyfill.min', 'youtube': 'https://www.youtube.com/iframe_api?noext' }, 'shim': { 'facebook': { 'exports': 'FB' }, 'twitter': { 'exports': 'twttr' }, 'youtube': { 'exports': 'YT' }, 'jwplayer': ['jquery'], 'jqueryui': { 'deps': ['jquery'] }, 'slick': ['jquery'], 'dotdotdot': ['jquery'] } }); })();
Source link