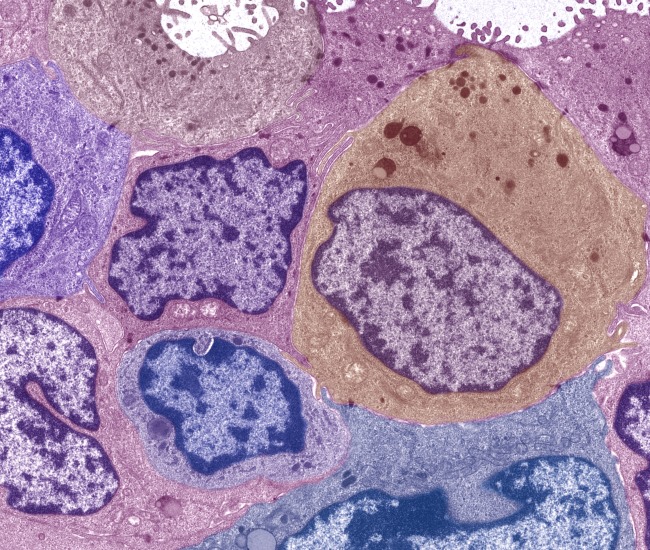 November 12, 2018
This article was originally published on a clinical advisor.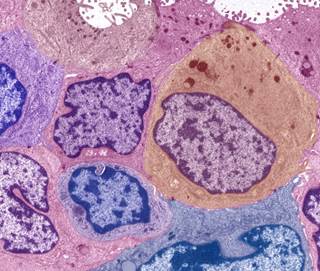 One-digit digital suction with decreased pressure force revealed breast cancer with a higher sensitivity and lower specificity than the digital mammography with 2 examinations.
The use of digital breastfeeding in this regard with reduced compression force during breast cancer examination resulted in higher sensitivity and lower specificity for lesion detection compared to 2 mammography digital scanning, which could reduce the radiation dose and screening burden, according to the study Published in Lancet Oncology.
The Tomosynthesis of breast Malmo (MBTST; ClinicalTrials.gov Identifier: NCT01091545) group conducted a prospective, population-based diagnostic accuracy study comparing the precision of digital breast imaging with double-sided digital mammography in breast cancer detection.
Women, between the ages of 40 and 74, who were not pregnant, were asked to participate in the national screening of breast cancer in Malmo, Sweden. The examined women included in the study (n = 14,848) were screened with a digital impression mammography with two examinations, followed by a digital breast with reduced compression in a breast cancer screening.
Detection sensitivity and specificity measured primary results; secondary outcomes included the effectiveness of cancer screening, recall and tumor interval detection, as well as a positive predictive value for screen tapping and a negative predictive value for both methods.
Researchers reported that the digital breast of the myositis was higher sensitivity (81% vs 60.4%), but marginally lower specificity (97.2% vs. 98.1%) compared to digital mammography. A total of 8.7 cancer per 1000 women screened at 6.5 cancer per 1000 women was found to be significantly higher in digital breast cancer than 1-vision tomosynthesis compared to a 2-digit digital mammography.
In tumors revealed by tosynthesis, a higher percentage of women were recorded after hearing compared to digital mammography (3.6% vs. 2.5%). Positive predictive values ​​for screen retraction were 24.1% and 25.9% for digital tomosynthesis and digital mammography, respectively; negative predictive values ​​were 99.8% and 99.6% for digital tomosynthesis and digital mammography. After the trial, 1.48 intercept intervals per 1000 women were surveyed.
"Concluded, we have shown that breast cancer cancer is diagnosed [1]- the digital group of breast with reduced compression force had greater sensitivity and slightly lower specificity for breast cancer detection than [2]- they saw digital mammography and had a lower radiation dose and could reduce the reading screen load compared to [2]- Review of digital breast augmentation with [2]- see digital mammography, "the researchers wrote." If they support cost-effectiveness studies, [1]The digital breast implant ensures gland treatment as a desirable breast cancer method in the future. "
reference
Zackrisson S, Lång K, Rosso A, et al; for the MBTST study. Tomosynthesis of the breast with a view of double mammography in the Tomosynthesis of Breast Malmo (MBTST) trial: prospective, population, diagnostic accuracy of the study [published online October 12, 2018]. Lancet Oncol. doi: 10.1016 / S1470-2045 (18) 30521-7
window.fbAsyncInit = function() { FB.init({appId: '384307355013443', status: true, cookie: true, xfbml: true}); //subscribe fb "like" to Badgeville if(typeof AddBadgevilleShareBehavour == 'function') { FB.Event.subscribe('edge.create', function (response) { AddBadgevilleShareBehavour(); }); } };
(function(d){ var js, id = 'facebook-jssdk', ref = d.getElementsByTagName('script')[0]; if (d.getElementById(id)) {return;} js = d.createElement('script'); js.id = id; js.async = true; js.src = "http://connect.facebook.net/en_US/all.js"; ref.parentNode.insertBefore(js, ref); }(document));
$.getScript('https://platform.twitter.com/widgets.js', function(){ //subscribe twitter share to Badgeville if(typeof AddBadgevilleShareBehavour == 'function') { twttr.events.bind('tweet', function (event) { AddBadgevilleShareBehavour(); }); } });
(function () { var po = document.createElement('script'); po.type = 'text/javascript'; po.async = true; po.src = 'https://apis.google.com/js/plusone.js'; var s = document.getElementsByTagName('script')[0]; s.parentNode.insertBefore(po, s); })();
Source link